Who are Ocean Dadventure?
Ocean Dadventure are a team of four Dads from Seaford, and Newhaven, who have signed up to 'The Worlds Toughest Row' across the Atlantic. The Talisker Whisky Atlantic Challenge will take place in December 2022 and The Sussex Sign Company are sponsoring them by supplying all the signage for their crazy rowing boat adventure. The dads have a combined age of nearly 200, and they're aiming to prove to people that the perception of 'a pipe and slippers life' and 'middle aged spread' is not mandatory!
Cancer Charities
Ocean Dadventure are raising funds for two charities close to their hearts: Wolo Foundation, a Seaford charity that supports families of those suffering from cancer, and Prostate Cancer UK.
The Challenge
The challenge is to row 3,000 miles unsupported from La Gomera in the Canary Islands to Antigua in the Caribbean. They are aiming to complete the challenge in 40 days and nights, rowing a gruelling shift pattern of 2 hours on 2 hours off, nonstop until they reach Antigua, where temperatures are regularly between 30 and 40 degrees celsius.
Nutrition is through rehydrated food packs, snack bars and hopefully the occasional fish they can catch. A solar powered desalination unit converts seawater to drinking water. Each member of the crew will need between 6,000 and 8,000 calories per day as many rowers typically lose 1 lb of body weight per day at sea.
Progress to date
Progress for Ocean Dadventure has been fantastic so far. Since signing up in the summer of 2020, they have gone through a full winter of land-based training. Summer prep and training has gone well since their boat was delivered towards the end of May 2021. The dads have already spent 24 hours on board, getting used to the boat, it's equipment and the lack of personal space!!!
Matt Garman said 'We have been fortunate to have some great early sponsors including Newhaven Marina and Simpson Marine who are committed to helping us with our boat preparations and the Sussex Sign Company are supporting us with visuals for the boat.'
Their water-based training in Seaford Bay will continue throughout 2021 and 2022 with long 72 hour rows. This is backed up with gruelling land-based program of CrossFit and weightlifting (vital for the hamstrings and back) throughout the Winter of 2021 and whenever they are out of the water.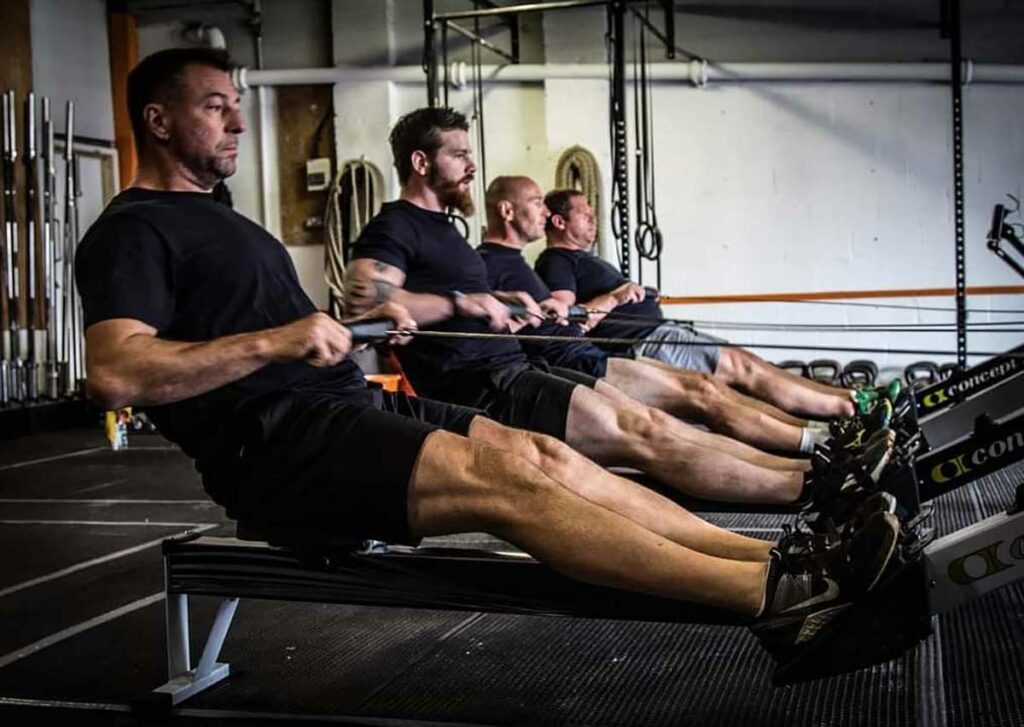 Local community engagement
Ocean Dadventure are engaging with local and regional communities and have multiple school and college talks to explain the challenge, the ocean and the boat.
Local supermarkets have offered their support and help with the fundraising and a whole host of public visits are also planned such as Armed Forces Day and 'pop up' events. These will allow members of the public to come aboard, have a look around the boat (there's not much to it 😉), and even have a go at a rowing challenge.
Support and sponsorship
They have a Just Giving page if you can support them.
Matt Garman is also keen to talk to businesses who may want to gain access to the huge media following of the event. You can call him on 07880 704800 or email: matt.garman@live.co.uk
---