Sussex Signs Charity of the Year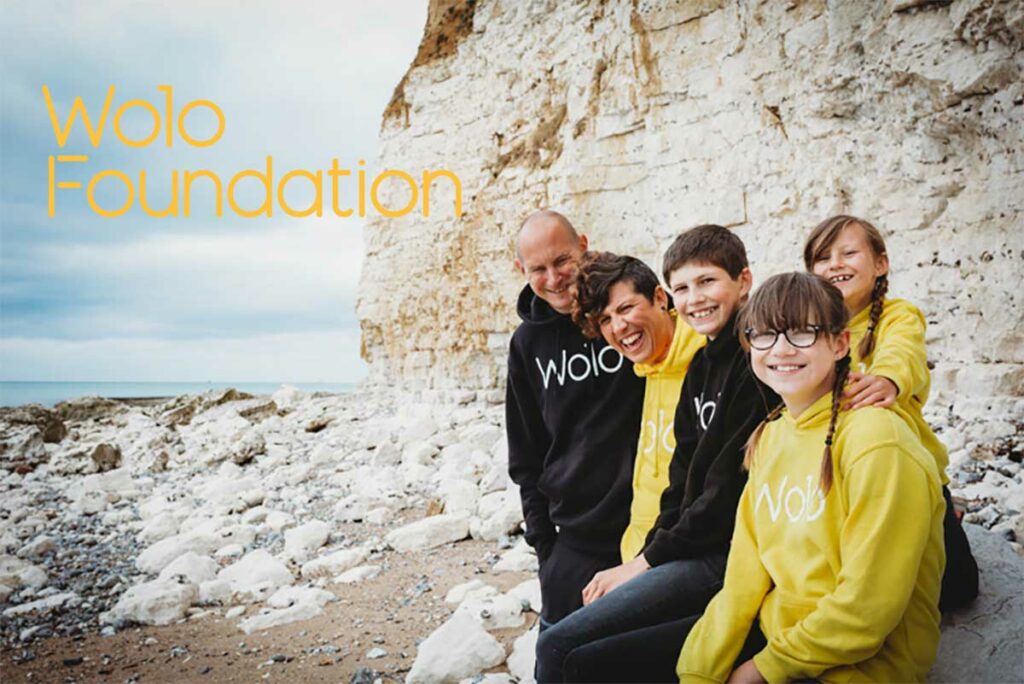 Local family cancer charity, the WOLO Foundation is our Charity of the Year 2023.
Our team at The Sussex Sign Company has chosen The WOLO Foundation as our charity of the year for 2023.
There are so many brilliant charities undertaking amazing work, that it is always a difficult choice. Over the 27 years we have been in business, we have supported a huge number of different charities. Last year we raised £750 for The Children's Respite Trust and in 2021, £643 for Guide Dogs for the Blind.
Choosing the right charity for The Sussex Sign Company
We wanted to focus again, on a local charity and one that supported families.
The WOLO Foundation helps improve the quality of life of families living in Sussex through their cancer journeys. They offer practical help and emotional support to make day-to-day living easier. Working with local businesses and communities they offer families a wealth of services supporting them through their diagnosis, treatment and beyond.
WOLO says 'Statistics show that 1 in 2 people in the UK born after 1960 will be diagnosed with cancer in their lifetime. Life is precious - we need to make the most of it - we only live once - WOLO!'
The charity is small, bespoke and run by husband and wife and trustees. It was started as an idea following a cancer diagnosis which affected them as a family. They found out there was little help. The WOLO charity now helps those on their journey. Families with children under 16 who are living with cancer in Sussex.
The WOLO foundation offers support for those diagnosed and their families. Practical help, mental health support, financial aspects, the associated stigma of cancer and loneliness are all part of the package as is, support following treatment when families are struggling to 'move on'.
Check out their website as it offers a lot of advice and information.
Supporting The WOLO Foundation
Our fundraising in 2023 will support the work of this amazing local charity. To help us support, please visit our Just Giving page.
We needed signs for our new offices, in Burgess Hill. Sussex Sign's were total pro's. We gave them the artwork, they made everything we needed and even came to install it all. Went like clockwork. I would absolutely recommend...
Kirsty Hague
15. December, 2022.
The team at Sussex Signs are incredibly customer focused, They have worked for me on a variety of jobs and offer a large choice of solutions for clients. thank you so much to Norman and all of his dedicated team.
Paul Cartwright
14. December, 2022.
Love these guys! Excellent service. Despite being in a similar industry, we still had a bit of messing about with graphics, but the team were very patient. The fitters were excellent too, working throughout a wet morning. Really pleased with the finished job.
Ella Whitfield
13. December, 2022.
Very professional and polite company. Always a pleasure to use.
Clearline Recruitment
22. November, 2022.
We recently moved offices and used Sussex Signs for a variety of Signage. All works were completed in the timeframe agreed and we are very happy with the results.
Janice Ashton
22. November, 2022.
It is always a pleasure working with these guys - the team is professional, they communicate throughout the process and most of all, their signs look great and last!
Smudger
11. November, 2022.
A huge thank you to The Sussex Sign Company for a fantastic job on my van 😻😻 Norman and his team were great from start to finish, Highly recommend A*
Jordan Lickliter
1. November, 2022.
Sussex Signs is Brighton Gin's go to signage maker and we are always thrilled with their work and level of customer service. As a small local business we love to support other local companies and Sussex Signs never disappoints! Highly recommend!