Van signwriting and wraps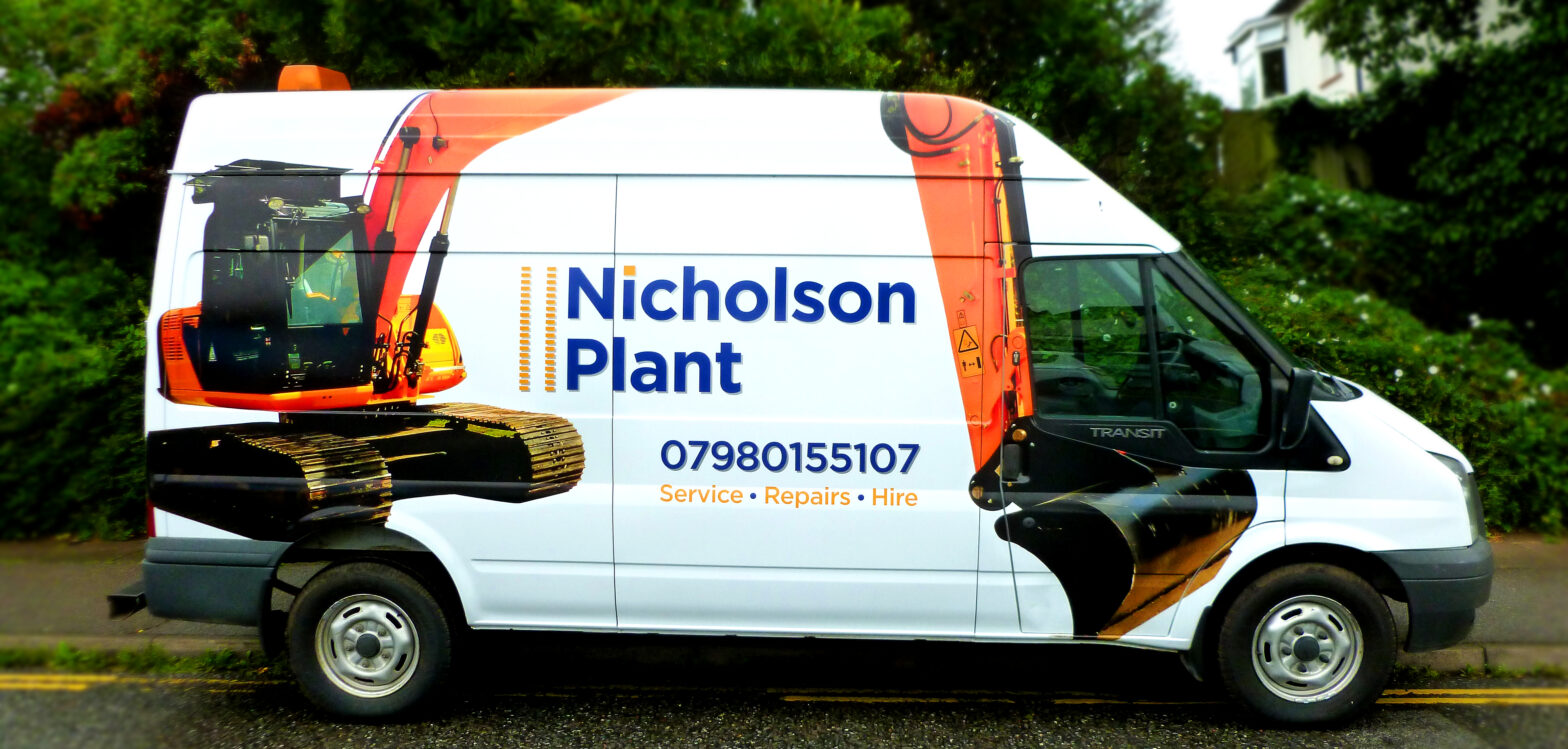 Our professional vehicle wraps are guaranteed 3 years
Van signwriting and vehicle wraps provide constant advertising and exposure for your business that translates into a few pence a day over the lifetime of a vehicle.
Bespoke vehicle wraps and car wraps have a lifespan of 3 – 7 years which will distinguish your corporate identity from that of your competitors making your commercial vehicle a very effective advertising medium. Independent studies have found that branded vehicles can be seen anywhere between 2,000 and 9,000 times an hour, depending on where you're driving.
Your car or van is on the front line when it comes to marketing your business and your brand. Ensuring you get the highest quality and the most visually impactful wrap is key. However large or small your commercial vehicle or fleet, we have the skills and expertise to craft the very best wraps and vehicle graphics to convey your message and enhance your corporate style and identity.
Designing for vehicles is a skill which few companies possess, but with our extensive experience of car and van wrapping techniques and knowledge of specific vehicles, we can work closely with you to bring your ideas to life.
The Sussex Sign Company can collaborate with your preferred designers or let our knowledgeable design team get creative, ensuring you get the quality vehicle wrap your company needs.
Van wrap using 3M 2080-MX12 Matrix black vinyl and Oracle 970 Premium Wrapping Cast Film turquoise, lavender and green blue. Great skill and expertise is needed to produce this stunning finished article. Contact us today on 01273 424900 for a quote.
To view some of our Recent Projects and Vehicle Gallery.
How much does a vehicle wrap or a partial wrap cost?
A partial wrap on a small vehicle will cost from £500 upwards with a limit of around £1,000. If you require a full van wrap, then the price will start at around £1,200 for a small van and rise to a maximum of about £2,500, depending on the size of your vehicle. Please feel free to contact us and discuss your requirements so we can advise you properly.
If you keep your van or car for three years and spend around £750 on getting your van partially wrapped, then the cost is only 68p per day that's less money than a Mars bar and only 25% of the price of a cup of coffee, yet it is seen by thousands of potential customers every day.
How long does it take to wrap a vehicle?
If you want a first-class wrap, then we will need your vehicle for three days for a full wrap and one or two days for a partial wrap. It takes a long time to clean your vehicle correctly and take off all the items that need removing to be able to wrap your vehicle fully.
Can the wrap be removed when I need to sell the vehicle?
All of our vehicle wraps are removable – once you are ready to sell the vehicle or return it to the lease company. It also offers protection against damage to the paintwork, therefore protecting the resale value of the car or van.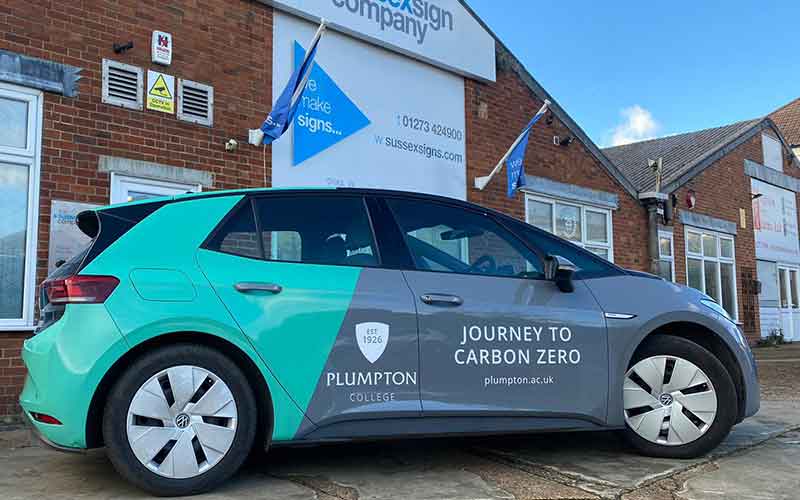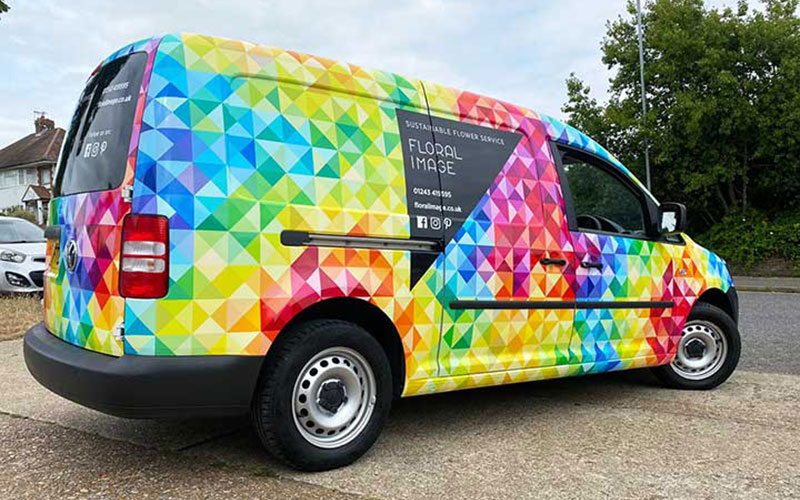 How can I be sure when you wrap my vehicle, it will last?
The Sussex Sign Company have been wrapping and signwriting vehicles for over twenty-five years and have used almost every kind of vinyl there has been on the market. As a standard, we now only use 3M or Avery Dennison to wrap your vehicle. These two manufacturers are regarded as two of the best vinyl manufacturers in the world, and as a consequence, they are the most expensive.
However, as a business, we would rather explain why we are more expensive than our competitors than have to explain in six months why your vehicle wrap has failed. We are so confident about the quality of our work; we believe we are the only vehicle wrapping company in Sussex who gives a three-year guarantee as standard.
Guaranteed 36 months.
All our work comes with an unconditional 36-month guarantee. However, manufacturer's warranty on materials can come with up to five years, subject to various terms and conditions.
If you have any further questions, please get in touch by calling our team on 01273 424900 or email us through our contact page.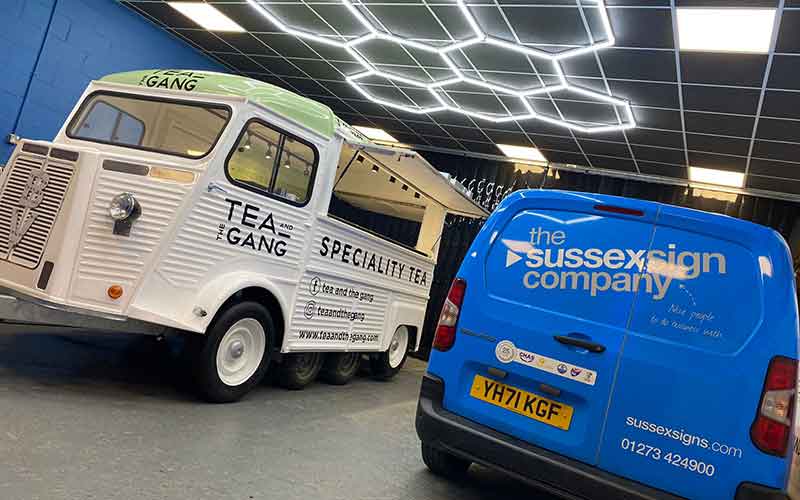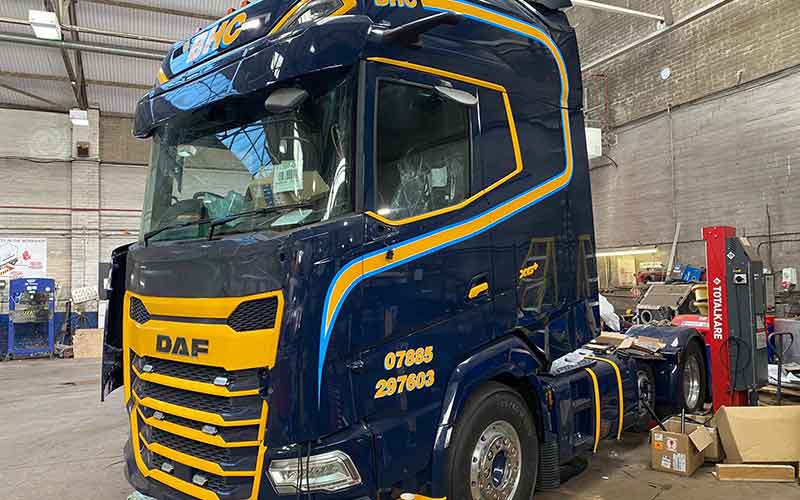 Commercial vehicle wrapping near me
If you are looking for a car wrap Brighton or van wraps Worthing give us a call. From van sign writing to car wrapping, you can expect a first class service and a finished vehicle you will be proud of.
We needed signs for our new offices, in Burgess Hill. Sussex Sign's were total pro's. We gave them the artwork, they made everything we needed and even came to install it all. Went like clockwork. I would absolutely recommend...
Kirsty Hague
15. December, 2022.
The team at Sussex Signs are incredibly customer focused, They have worked for me on a variety of jobs and offer a large choice of solutions for clients. thank you so much to Norman and all of his dedicated team.
Paul Cartwright
14. December, 2022.
Love these guys! Excellent service. Despite being in a similar industry, we still had a bit of messing about with graphics, but the team were very patient. The fitters were excellent too, working throughout a wet morning. Really pleased with the finished job.
Ella Whitfield
13. December, 2022.
Very professional and polite company. Always a pleasure to use.
Clearline Recruitment
22. November, 2022.
We recently moved offices and used Sussex Signs for a variety of Signage. All works were completed in the timeframe agreed and we are very happy with the results.
Janice Ashton
22. November, 2022.
It is always a pleasure working with these guys - the team is professional, they communicate throughout the process and most of all, their signs look great and last!
Smudger
11. November, 2022.
A huge thank you to The Sussex Sign Company for a fantastic job on my van 😻😻 Norman and his team were great from start to finish, Highly recommend A*
Jordan Lickliter
1. November, 2022.
Sussex Signs is Brighton Gin's go to signage maker and we are always thrilled with their work and level of customer service. As a small local business we love to support other local companies and Sussex Signs never disappoints! Highly recommend!