Full project management service

The Sussex Sign Company provides a seamless and complete advisory service with regards to all your signage projects.
Successful sign project management is one of The Sussex Sign Company's core competencies. We have developed a substantiated, considered and measurable approach that focuses on the fundamental aspects of sign project management for and or on behalf of our clients.
Strong project management team
We aim to deliver projects that are transparent, completed on time, within budget and focused on quality.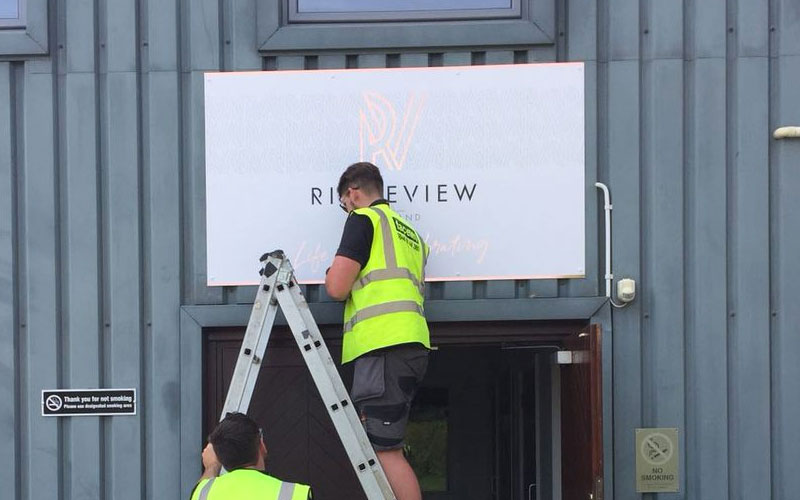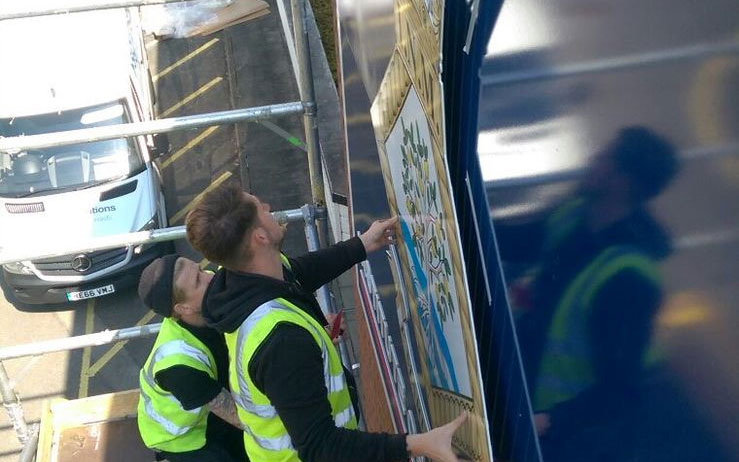 Our project management structure provides optimal coverage to all clients. A Key Account Manager is assigned to each scheme, determined on a project-by-project basis. The Key Account Manager, operating as part of a multi-disciplinary integrated team, will manage and deliver the demands of each activity proactively.
The Account Manager fulfils an essential role in ensuring communications within the organisation are maintained and are in constant contact with our clients, providing an ongoing overview of each phase of the project. Initial consultation on a project-by-project basis with the client focuses on the project drivers of the organisation at every stage of the project lifecycle – from planning and design through fabrication, installation and maintenance.
Our team provide unparalleled support to navigate the physical and financial elements of the phased project by allocating the resources required; supporting the coordination of different parties involved and managing the variety of risks affiliated to the project's execution. Team members' abilities are apparent via the diversity of the organisation's client base.
The Sussex Sign Company's clients include major brands in the property, automotive, financial, legal, educational, retail, leisure and service industries; across the Public, Private and Voluntary sectors. The Sussex Sign Company adopts a value-driven approach to defining and articulating project objectives before identifying the most effective means to deliver.
The team has an exemplary track record of identifying and unlocking value opportunities during the design, fabrication and installation process. Working in conjunction with the ultimate consumer, The Sussex Sign Company supports the development of a master project schedule that enables stakeholders to balance the time required for each project component without incurring additional costs.
Why not check out some of our work or call us on 01273 424900?
We needed signs for our new offices, in Burgess Hill. Sussex Sign's were total pro's. We gave them the artwork, they made everything we needed and even came to install it all. Went like clockwork. I would absolutely recommend...
Kirsty Hague
15. December, 2022.
The team at Sussex Signs are incredibly customer focused, They have worked for me on a variety of jobs and offer a large choice of solutions for clients. thank you so much to Norman and all of his dedicated team.
Paul Cartwright
14. December, 2022.
Love these guys! Excellent service. Despite being in a similar industry, we still had a bit of messing about with graphics, but the team were very patient. The fitters were excellent too, working throughout a wet morning. Really pleased with the finished job.
Ella Whitfield
13. December, 2022.
Very professional and polite company. Always a pleasure to use.
Clearline Recruitment
22. November, 2022.
We recently moved offices and used Sussex Signs for a variety of Signage. All works were completed in the timeframe agreed and we are very happy with the results.
Janice Ashton
22. November, 2022.
It is always a pleasure working with these guys - the team is professional, they communicate throughout the process and most of all, their signs look great and last!
Smudger
11. November, 2022.
A huge thank you to The Sussex Sign Company for a fantastic job on my van 😻😻 Norman and his team were great from start to finish, Highly recommend A*
Jordan Lickliter
1. November, 2022.
Sussex Signs is Brighton Gin's go to signage maker and we are always thrilled with their work and level of customer service. As a small local business we love to support other local companies and Sussex Signs never disappoints! Highly recommend!