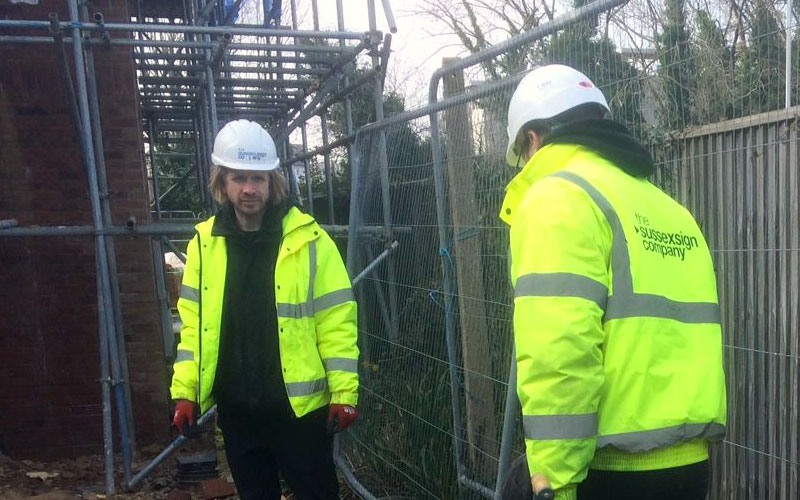 The Sussex Sign Company offers a professional signage survey and sign audit service.
Sign systems need to be practical and easily understood by the end users. A signage site survey is required to ensure pedestrian and vehicular access routes are well-planned with the appropriate signs purposed and located correctly. The survey includes but is not limited to wayfinding signage.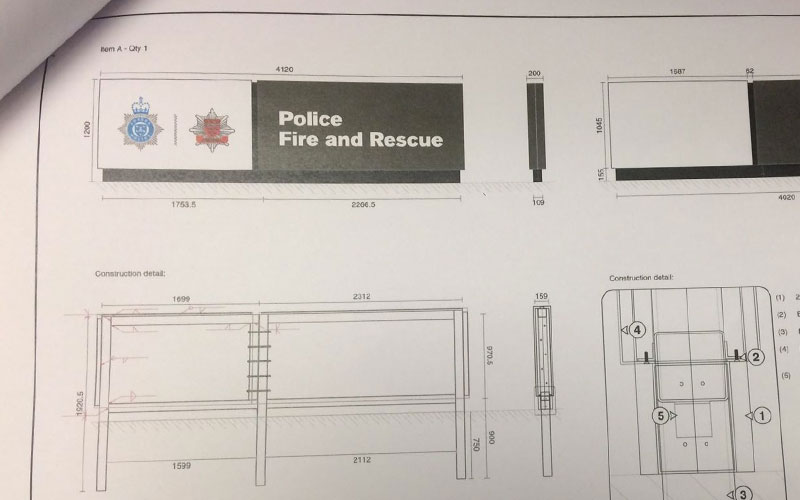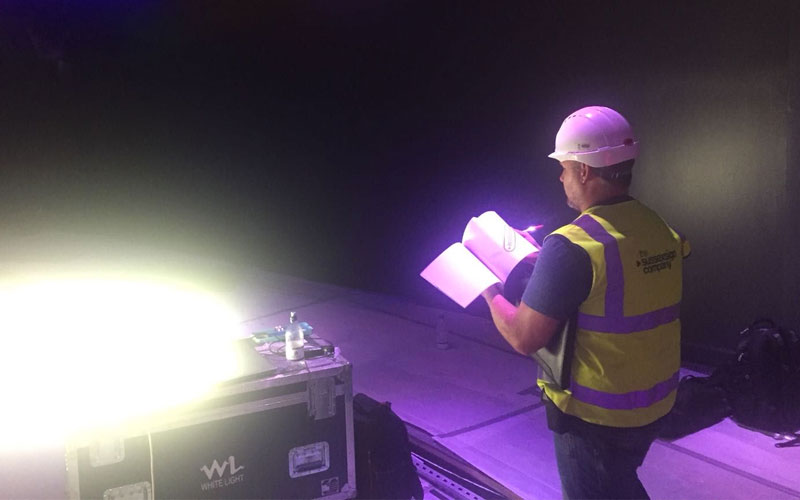 Our signage surveys and audits consider and take into account the following elements:
DDA compliant accessibility issues for schedules and designs.
Technical requirements, such as sign fixings and frameworks
Any special access requirements
Timetabling installation programs to reduce disruption
Installation safety for our installation team and your site users
Full risk assessments and method statements for signage installation
No matter what the size of the project, from a single-sign installation to a multi-building public sector estate – The Sussex Sign Company's experienced surveyors can complete a thorough signage audit and provide the detail that allows project planners to deliver the project, to your full satisfaction, the first time – with no surprises that could affect timetables or budgets. Call us now on 01273 424900.
Signage audits: Brighton, London, Sussex, Hampshire, Surrey, Kent and the south-east
A key part of the project planning process is the site survey which includes signage audits that are key to a safe and successful project.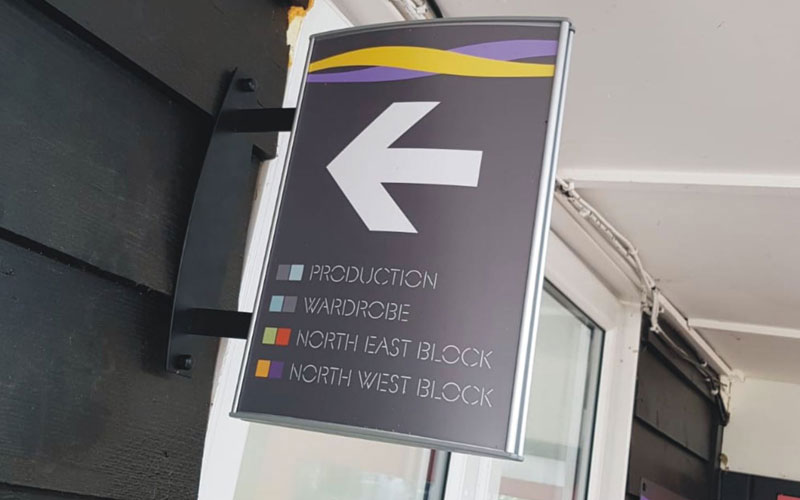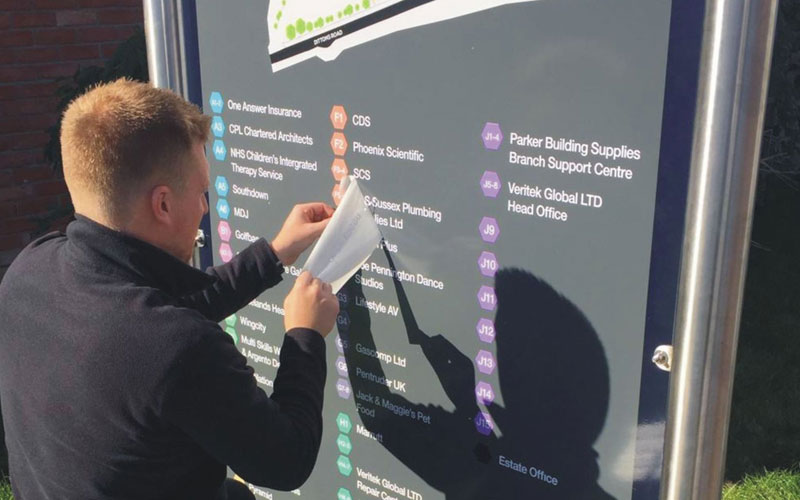 These functions include but are not limited to the following:
Existing signage is reviewed, and a thorough understanding of a project brief can be prepared
Sign programmes are designed and specified to incorporate physical and user practicalities
Pedestrian and vehicular routes and volumes are understood
The correct sign is specified for the location and purpose
Accessibility issues are fully incorporated into schedules and designs
Technical requirements, such as sign fixings and frameworks, are correctly specified
Special access requirements are incorporated
Installation programmes in the minimum amount of time
Minimal disruption is anticipated during installation
Installation safety is thoroughly planned for both our installers and your site users. See our resource centre for relevant details.

Why not give us a call? We can discuss your project and give you more details about surveys and signage audits. Use our contact form, or call on 01273 424900.
We needed signs for our new offices, in Burgess Hill. Sussex Sign's were total pro's. We gave them the artwork, they made everything we needed and even came to install it all. Went like clockwork. I would absolutely recommend...
Kirsty Hague
15. December, 2022.
The team at Sussex Signs are incredibly customer focused, They have worked for me on a variety of jobs and offer a large choice of solutions for clients. thank you so much to Norman and all of his dedicated team.
Paul Cartwright
14. December, 2022.
Love these guys! Excellent service. Despite being in a similar industry, we still had a bit of messing about with graphics, but the team were very patient. The fitters were excellent too, working throughout a wet morning. Really pleased with the finished job.
Ella Whitfield
13. December, 2022.
Very professional and polite company. Always a pleasure to use.
Clearline Recruitment
22. November, 2022.
We recently moved offices and used Sussex Signs for a variety of Signage. All works were completed in the timeframe agreed and we are very happy with the results.
Janice Ashton
22. November, 2022.
It is always a pleasure working with these guys - the team is professional, they communicate throughout the process and most of all, their signs look great and last!
Smudger
11. November, 2022.
A huge thank you to The Sussex Sign Company for a fantastic job on my van 😻😻 Norman and his team were great from start to finish, Highly recommend A*
Jordan Lickliter
1. November, 2022.
Sussex Signs is Brighton Gin's go to signage maker and we are always thrilled with their work and level of customer service. As a small local business we love to support other local companies and Sussex Signs never disappoints! Highly recommend!