Join over 200 business owners who have given us a 5-star review

In 1995 we started The Sussex Sign Company with one driving purpose – to help businesses cut through their competition with a visual identity that demands attention.
Over 25 years on, that same purpose has seen us grow to a 4,000 square foot design and manufacturing hub with more 5-star reviews than any other signage business in the UK.
Hello, nice to meet you …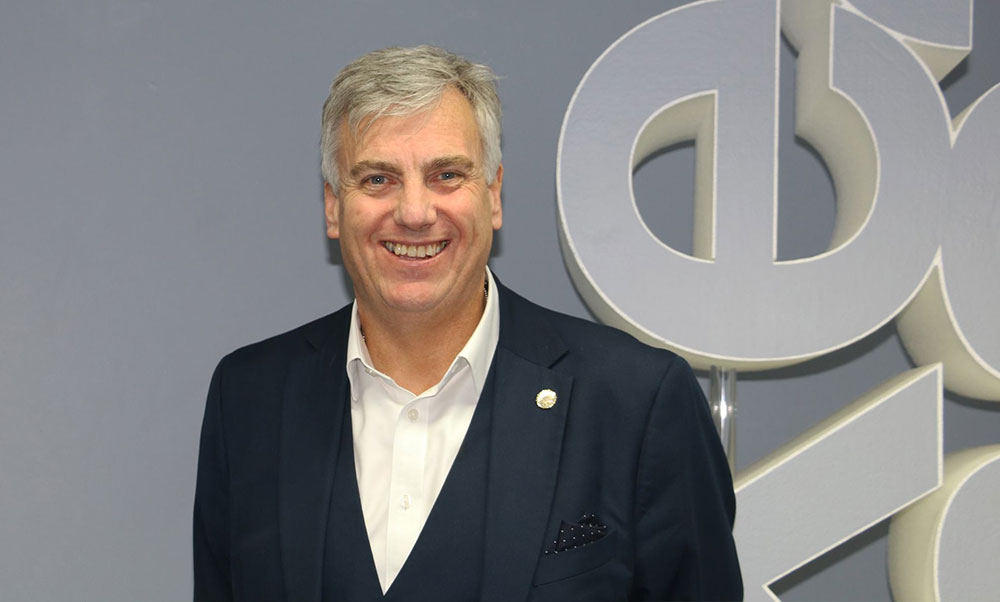 I'm Norman Mayhew, Managing Director of The Sussex Sign Company based in Portslade, near Brighton and Hove.
In 1995, our signage business started as a family-run partnership, and although many things have changed since then, our vision has always stayed the same …
to be the best sign company in the United Kingdom by way of customer service, quality and value for money.
Along the way, we've successfully acquired two major competitors, won a handful of industry awards and grown a team of designers, manufacturers and installers who are committed to helping businesses – just like yours – enhance their visual identity.
We very much hope you will consider us for your next signage project, but in the meantime, here are some of our team enjoying some well-earned time-off just before Christmas.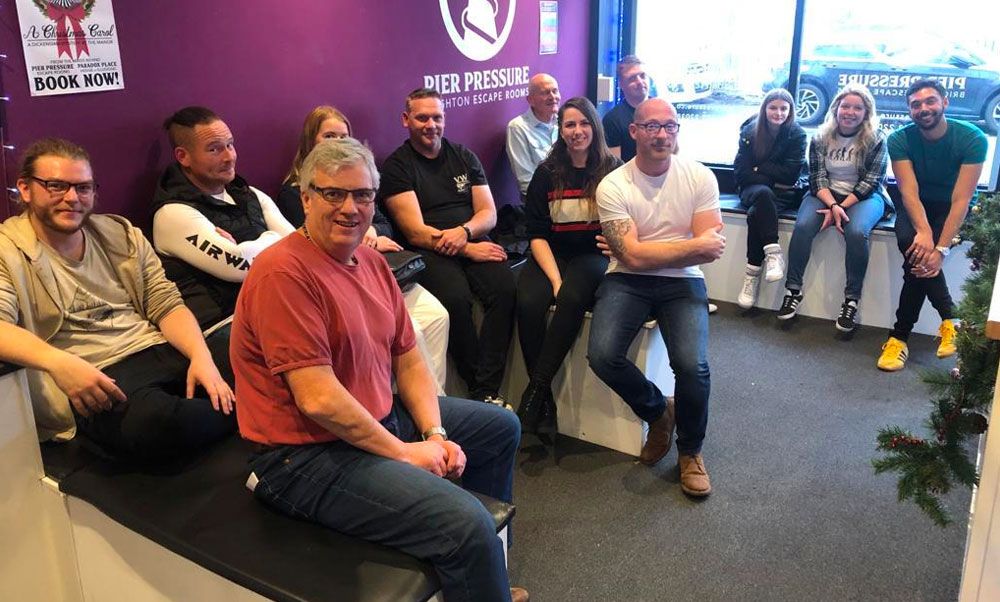 Get your business noticed in 3 easy steps
Discuss
Tell us how we can help by filling in our quick and easy form or by calling our team on 01273 424900
Design
Our graphic designers and sign makers will combine traditional techniques with modern technology to bring your made-to-last signage to life.
Deliver
Once your product is ready, we'll be in touch to arrange a delivery or installation date that fits around your schedule.
Leading the way on industry standards
We've travelled quite some way to become the preferred signage company in Sussex and we don't intend to rest on our laurels anytime soon.
Instead, we stay focused on the task at hand, refining our service through continued investment in specialist software, state-of-the-art machinery and highly trained staff.

Giving back to the communities we serve
As a business who operates in the heart of a busy community, it's important for us to offer our support and expertise wherever we can.
In recent years, we've supported charities such as the Worthing Dementia Hub, Lifeboats, Guide Dogs for the Blind and other organisations who bring benefit to the community in so many ways.
We remain active in charity circles and will continue to offer our support wherever possible.
Are you a registered charity who requires signage?
If so, enjoy a 20% discount across all our products and services.
"The Sussex Sign Company was my first choice and 'go-to' company having met the team on an earlier occasion. They were swift to respond and support us, which made all the difference in creating a cohesive brand presence at one of the most compelling fundraising events. I have no hesitation in recommending their services."
- Jill Cochrane, Breast Cancer Care
Want to discuss your signage requirements? Fill in our quick and easy form or call our team on 01273 424900
We needed signs for our new offices, in Burgess Hill. Sussex Sign's were total pro's. We gave them the artwork, they made everything we needed and even came to install it all. Went like clockwork. I would absolutely recommend...
Kirsty Hague
15. December, 2022.
The team at Sussex Signs are incredibly customer focused, They have worked for me on a variety of jobs and offer a large choice of solutions for clients. thank you so much to Norman and all of his dedicated team.
Paul Cartwright
14. December, 2022.
Love these guys! Excellent service. Despite being in a similar industry, we still had a bit of messing about with graphics, but the team were very patient. The fitters were excellent too, working throughout a wet morning. Really pleased with the finished job.
Ella Whitfield
13. December, 2022.
Very professional and polite company. Always a pleasure to use.
Clearline Recruitment
22. November, 2022.
We recently moved offices and used Sussex Signs for a variety of Signage. All works were completed in the timeframe agreed and we are very happy with the results.
Janice Ashton
22. November, 2022.
It is always a pleasure working with these guys - the team is professional, they communicate throughout the process and most of all, their signs look great and last!
Smudger
11. November, 2022.
A huge thank you to The Sussex Sign Company for a fantastic job on my van 😻😻 Norman and his team were great from start to finish, Highly recommend A*
Jordan Lickliter
1. November, 2022.
Sussex Signs is Brighton Gin's go to signage maker and we are always thrilled with their work and level of customer service. As a small local business we love to support other local companies and Sussex Signs never disappoints! Highly recommend!