Sign installation by experienced fitters

Our sign installation team covers London, Sussex, Hampshire, Surrey, Kent, and the South-East.
Once we have designed and manufactured your sign, we ensure it is fitted by our experienced crew and that the correct and safe installation procedure is carried out.
Our team will already have surveyed the local requirements and undertaken an onsite inspection. Based on this survey, they will arrive with the correct health and safety equipment, signs and hardware, and know exactly how the installation will work.
Signage installation services include:
Soft and hard signage installation
Outdoor and interior signage
Signage maintenance
Prefabrication Site Surveys
Completion of Planning Applications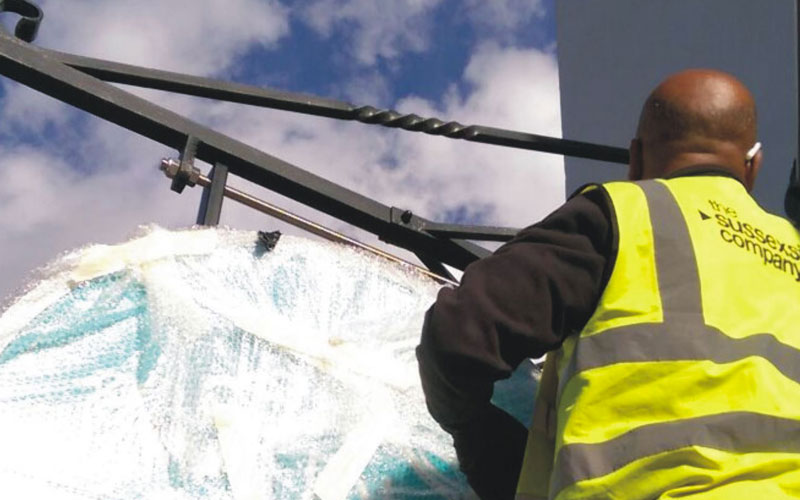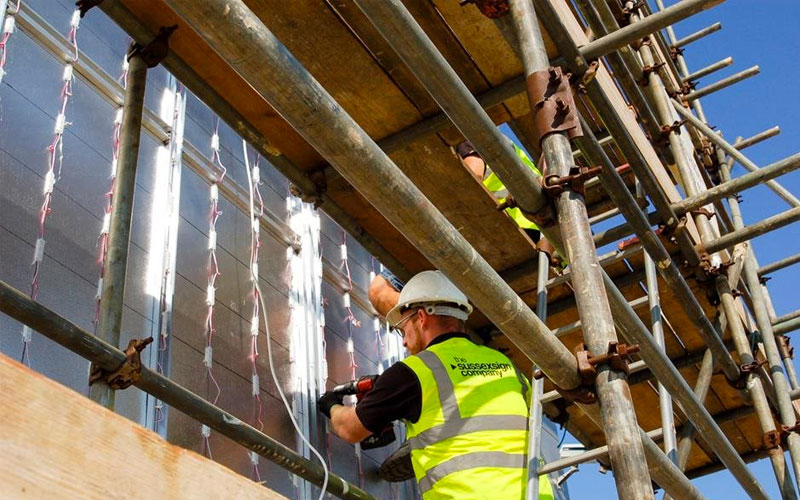 Our installation and maintenance teams exercise a wealth of experience at fabricating, installing and maintaining a vast portfolio of hard and soft branding and signage solutions – at both high and low levels.
For more details about sign installation, contact us for more details or call us on 01273 424900.
Health, safety and construction standards
Demonstrating proficient competencies with certifications that include but that are not limited to the following: CHAS, Construction Line, IPAF, CSCS, PASMA, Sign Making NVQ, Working at Heights, Asbestos Awareness training and CITB Site Management Safety.
Outdoor sign installation
Outdoor sign installation services include commercial, retail signage and custom signage options; lightboxes, architectural signs, high-rise signs and large format banners; hoardings, building signs, shops and estate agents signage.
Indoor signage installations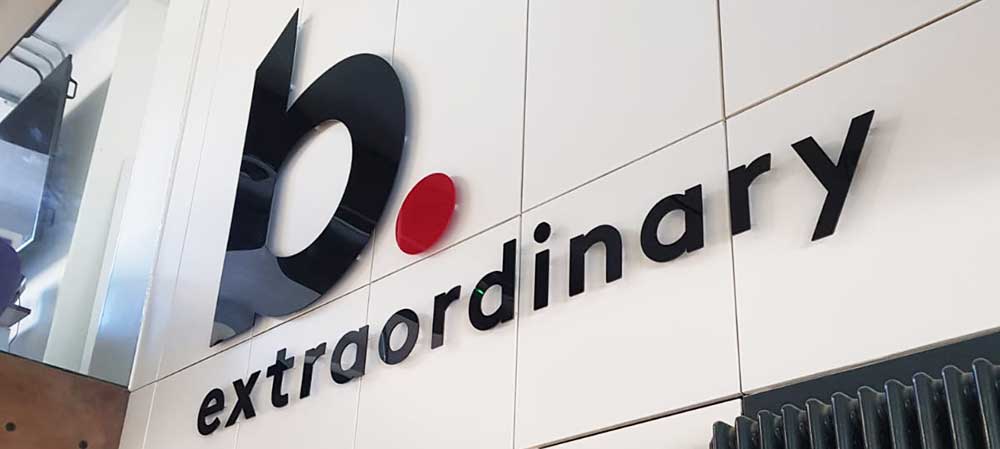 Our indoor signage services include retail spaces, trade shows, conference centres; schools, colleges and universities, sporting events, leisure centres, dentists, hospitals, hospices, offices and many more. We ensure our fitters cause little disruption while the project is undertaken and your finished interior will be left clean and tidy.
Proud of our professionalism
We are proud of our professionalism and quality of work. We have a wealth of industry expertise, the latest materials and technologies and skilled installers.
We have a first-class reputation for working closely with hotels, leisure centres and corporate establishments to make sure each project is completed on time and to the highest industry standards.
The Sussex Sign Company's industry-leading network ensures you the client has access to a comprehensive portfolio of resources, practical abilities, and opportunities to expand on original project briefs and or parameters.
Post sign installation, The Sussex Sign Company can provide maintenance programmes to optimise their performance and protect your tangible and intangible investment.
If required The Sussex Sign Company can create a bespoke 'Planned Preventative Maintenance' (PPM) programme, or a reactive/ad-hoc service for you. Contact us for more details or call us on 01273 424900.
We needed signs for our new offices, in Burgess Hill. Sussex Sign's were total pro's. We gave them the artwork, they made everything we needed and even came to install it all. Went like clockwork. I would absolutely recommend...
Kirsty Hague
15. December, 2022.
The team at Sussex Signs are incredibly customer focused, They have worked for me on a variety of jobs and offer a large choice of solutions for clients. thank you so much to Norman and all of his dedicated team.
Paul Cartwright
14. December, 2022.
Love these guys! Excellent service. Despite being in a similar industry, we still had a bit of messing about with graphics, but the team were very patient. The fitters were excellent too, working throughout a wet morning. Really pleased with the finished job.
Ella Whitfield
13. December, 2022.
Very professional and polite company. Always a pleasure to use.
Clearline Recruitment
22. November, 2022.
We recently moved offices and used Sussex Signs for a variety of Signage. All works were completed in the timeframe agreed and we are very happy with the results.
Janice Ashton
22. November, 2022.
It is always a pleasure working with these guys - the team is professional, they communicate throughout the process and most of all, their signs look great and last!
Smudger
11. November, 2022.
A huge thank you to The Sussex Sign Company for a fantastic job on my van 😻😻 Norman and his team were great from start to finish, Highly recommend A*
Jordan Lickliter
1. November, 2022.
Sussex Signs is Brighton Gin's go to signage maker and we are always thrilled with their work and level of customer service. As a small local business we love to support other local companies and Sussex Signs never disappoints! Highly recommend!