Shop signs and retail signage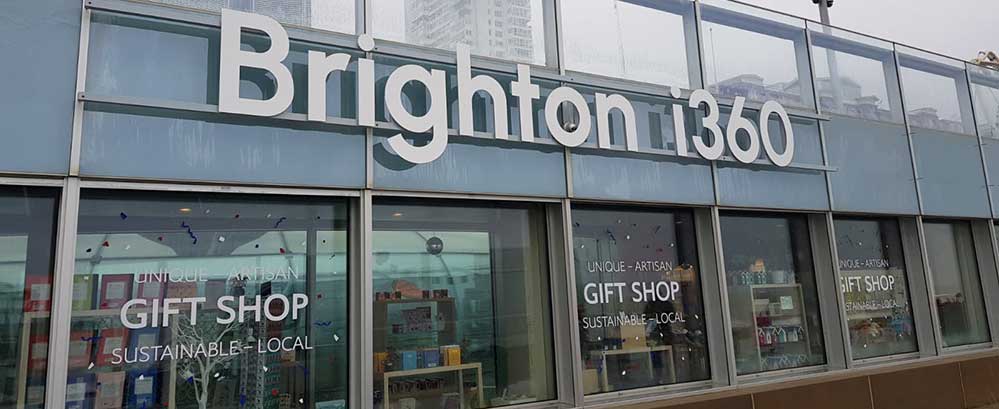 Shop signs and retail signage invite customers in, while interior shop signage will influence their buying decisions.
At the Sussex Sign Company, our expert team will design, manufacture and install a wide variety of custom shop signs with multiple illumination, dimension and mounting options. So let us create your custom retail signage today.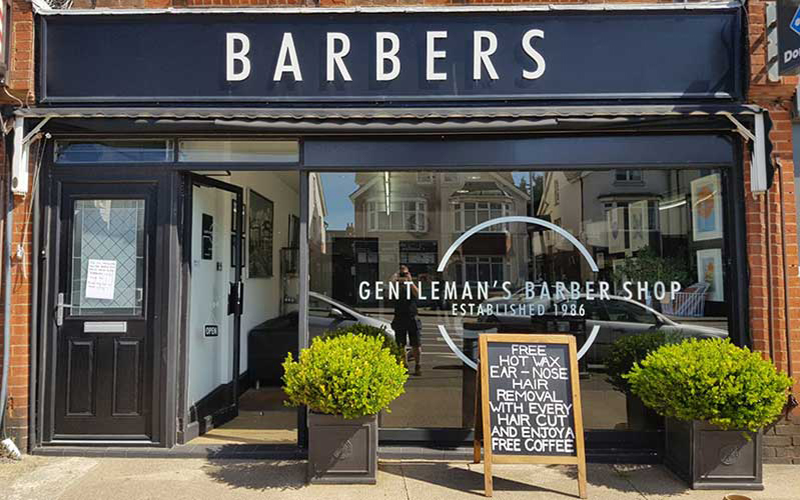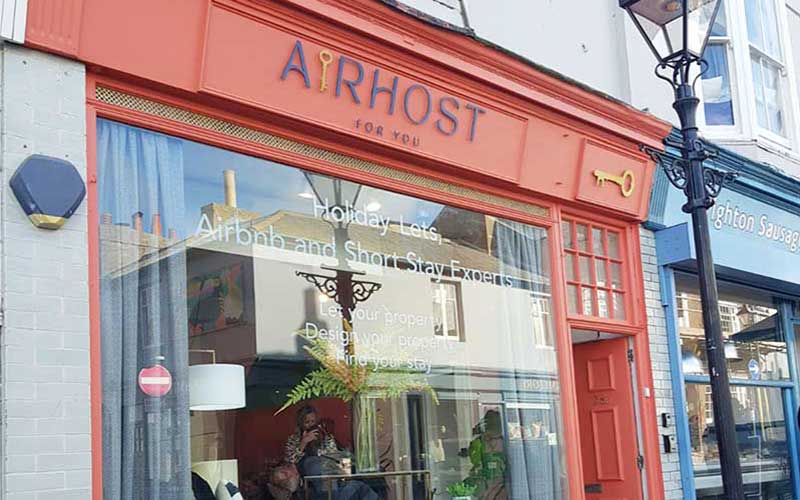 Custom store signs in Brighton, Sussex, Surrey and London
The Sussex Sign Company offers store signage solutions for indoor and outdoor use. Our stunning retail signs will work alongside your promotional campaigns and add a new level of brand loyalty. LED illuminated signage, neon signs and hanging signs to non-illuminated and wall-mounted options; the choice is yours. We can provide all manner of signage, from the Grand Hotel, Brighton, to a local barber's shop. Each will satisfy your customers' needs and showcase your business.
Outdoor shop fascias and store signs
All our custom fascias are made of high-quality materials to impress your customers and withstand the worst weather. We use aluminium, PVC, wood, acrylic, dibond and many other materials. For illuminated signs, we use energy-efficient LEDs to optimise cost and achieve immediate impact.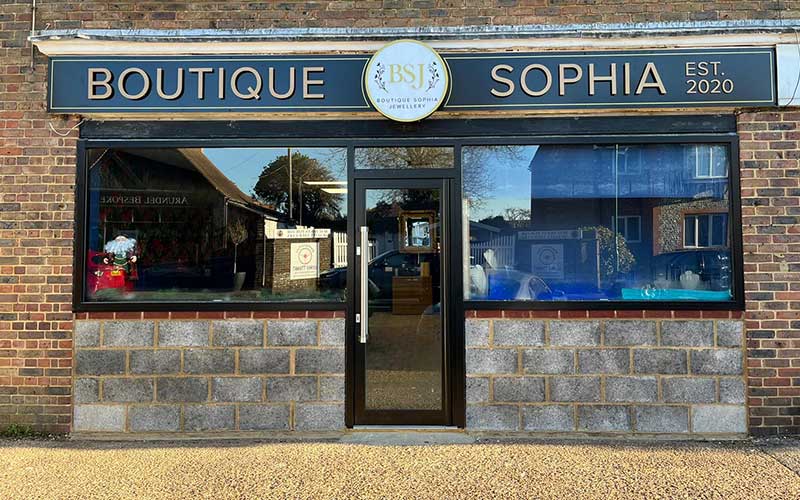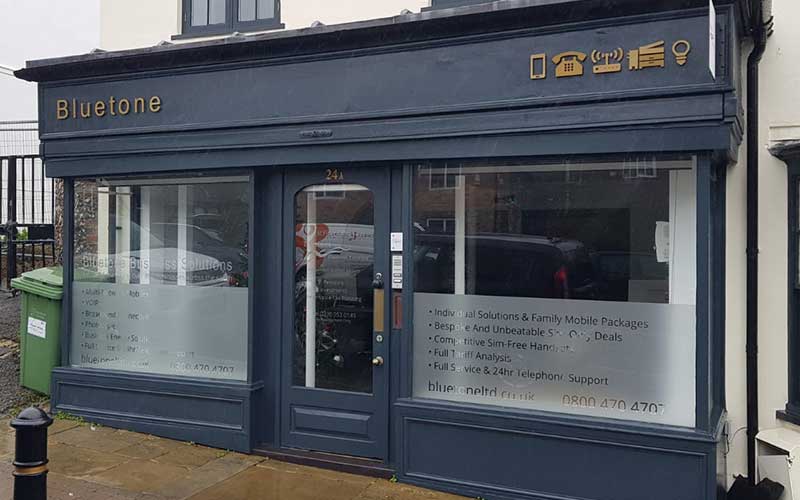 Logo signs
Logo signs are the most popular outdoor retail signs. All companies should have their company logo displayed on the front of the business for brand recognition. A logo creates an identity for the shop and helps customers recognise it. Lightboxes are a popular way to increase visibility and stand out on the high street.
Your shop name in built up letters
Built-up letters are three-dimensional letters that provide a significant impact for your shop. Adding a custom illumination, LED signs offer a sound investment for any business and can make any building or brand stand out from the crowd. They can be front or backlit, which is often referred to as halo illumination.
3D shop front signs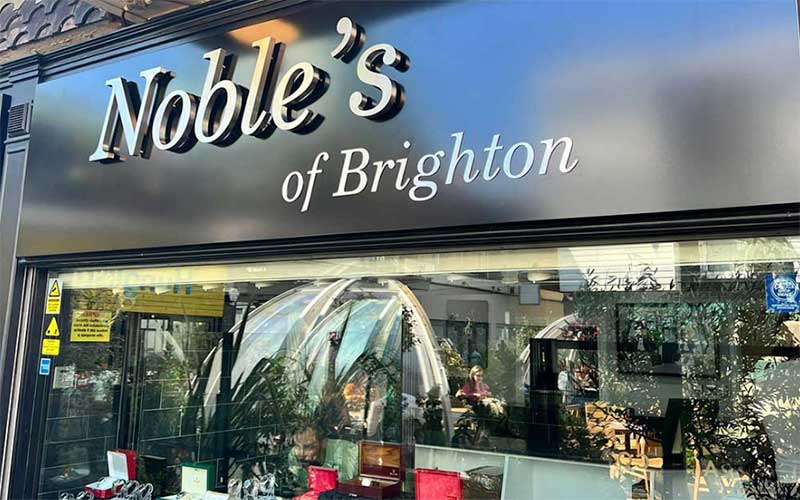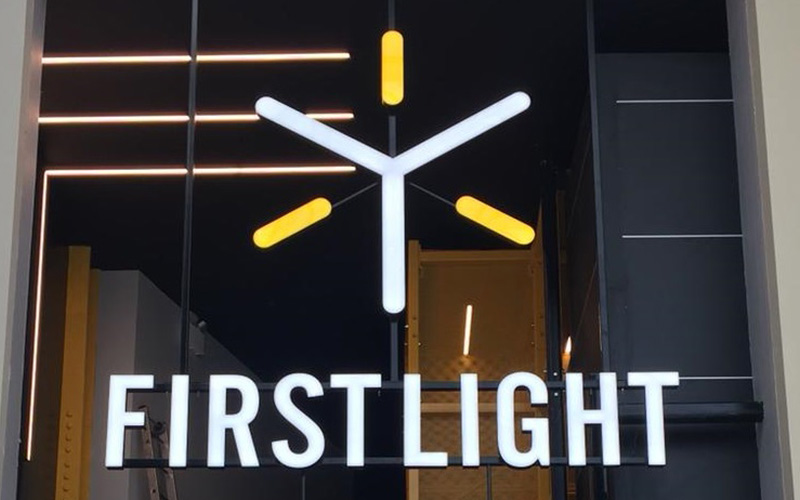 3D signs will also ensure your business gets maximum attention and can be used indoors and out. Dimensional 3D signs will make your shop pop out, and your customers will return time after time. Various mounting options are available, and 3D can also be used for promotional and decorative indoor signs, keeping your business centre stage.
Window graphics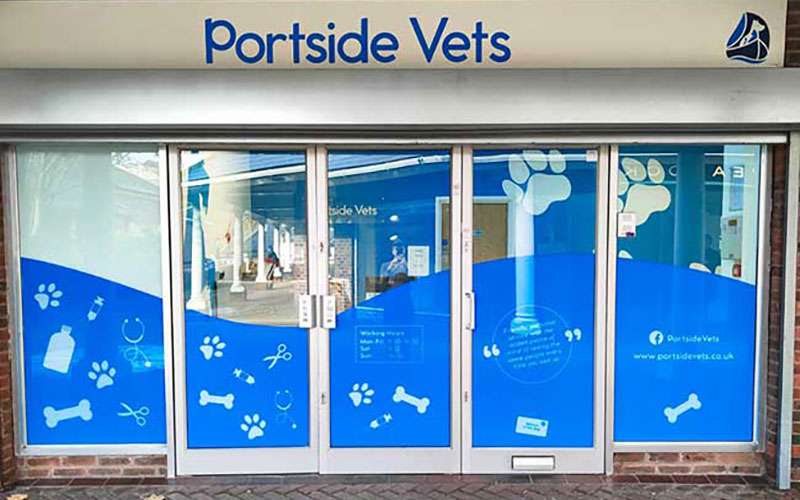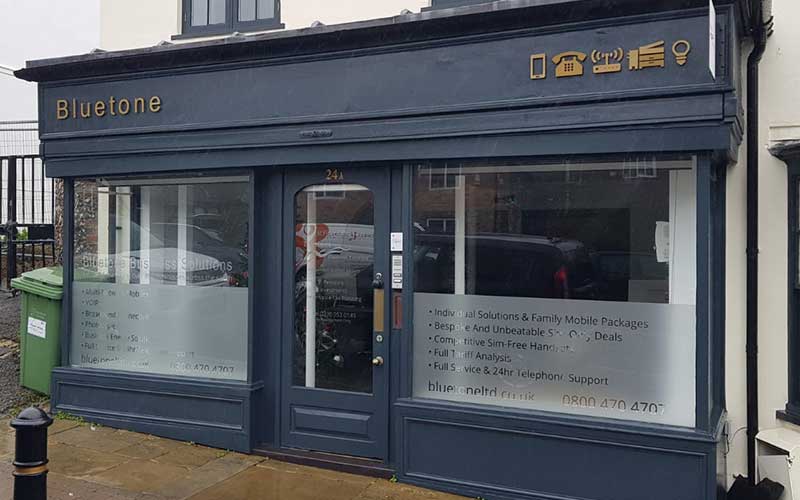 For displaying sales and special offers, window decals are a popular choice for shops and car showrooms. In addition, decals are a perfect solution for temporary signage; they can be applied easily, peeled off and replaced when necessary, fitting in perfectly with other more expensive storefront signage.
Indoor shop signs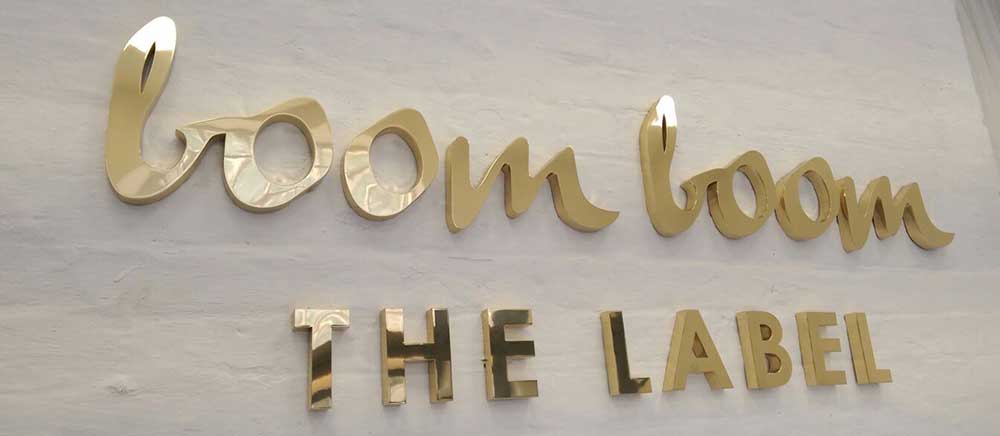 Just as important is in-store branding. We offer a wide range of choices from modern to illuminated, fabulous wall graphics and a range of custom shop signs to match your design needs.
Store and shop wayfinding
In a larger store or office building, we can design custom wayfinding signage which is welcoming and informative. Provide your customers with easy navigation in larger centres and stores with branded banners, wall decals and information signage.
LED shop signs
You can use LED signs indoors to add a soft glow to your in-store branding. Our talented design team will help you enhance your customers' experience by making their visit memorable. Let us give you some ideas.
Benefits of custom shop signs
Increased brand awareness
Improved customer flow
Positive customer experience
More customer satisfaction
Improved store navigation
Heightened product visibility
Full signage design service
Whatever your requirements, we offer a full service, including design, manufacture and installation for all shop and retail signs. Let us help you outshine the competition with premium materials and cutting-edge technology.
We can tailor-make your signs from your logo or promotional graphics. Our talented designers will provide you with visuals to represent the designs before your signage is installed.
Let us quote you for our custom shop signs; call us today for the best signage solutions in Sussex.
Projecting and hanging signs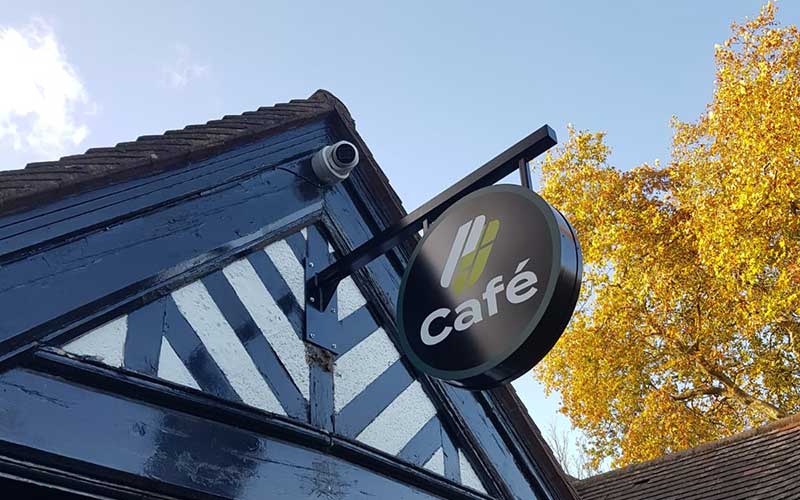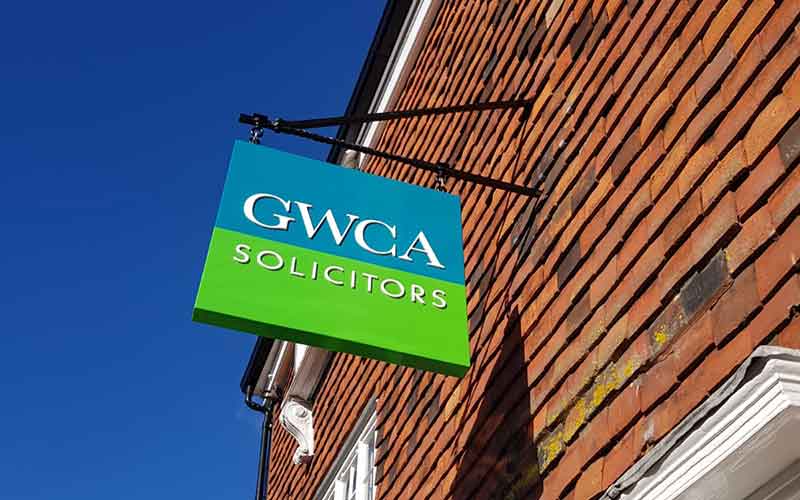 Projecting signs or hanging signs have been around for hundreds of years and are frequently seen outside of a pub or inn.
Many different establishments use hanging signs today especially when space is an issue or where the main fascia cannot be seen from a distance. A projecting sign is an excellent way to promote your business from the street level.
Choose the right sign company for your work
When choosing the sign company to work with your business, ensure that you use a company that cares about quality. All our signs are made to order so you can be sure of getting exactly the right product for you. Call us today on 01273 424900 or use our contact form and we'll get straight back to you!
We needed signs for our new offices, in Burgess Hill. Sussex Sign's were total pro's. We gave them the artwork, they made everything we needed and even came to install it all. Went like clockwork. I would absolutely recommend...
Kirsty Hague
15. December, 2022.
The team at Sussex Signs are incredibly customer focused, They have worked for me on a variety of jobs and offer a large choice of solutions for clients. thank you so much to Norman and all of his dedicated team.
Paul Cartwright
14. December, 2022.
Love these guys! Excellent service. Despite being in a similar industry, we still had a bit of messing about with graphics, but the team were very patient. The fitters were excellent too, working throughout a wet morning. Really pleased with the finished job.
Ella Whitfield
13. December, 2022.
Very professional and polite company. Always a pleasure to use.
Clearline Recruitment
22. November, 2022.
We recently moved offices and used Sussex Signs for a variety of Signage. All works were completed in the timeframe agreed and we are very happy with the results.
Janice Ashton
22. November, 2022.
It is always a pleasure working with these guys - the team is professional, they communicate throughout the process and most of all, their signs look great and last!
Smudger
11. November, 2022.
A huge thank you to The Sussex Sign Company for a fantastic job on my van 😻😻 Norman and his team were great from start to finish, Highly recommend A*
Jordan Lickliter
1. November, 2022.
Sussex Signs is Brighton Gin's go to signage maker and we are always thrilled with their work and level of customer service. As a small local business we love to support other local companies and Sussex Signs never disappoints! Highly recommend!