The New Division
The Sussex Sign Company opened our Sussex Clothing division in January 2021, shortly after opening our Sussex Banners division. Since starting this division, we have been able to help over 100 clients with their branded clothing needs. We decided to branch out into branded clothing to be able to offer our clients the full branding package. This means we can put your logo on building signage, your vehicles, promotional banners and flags, branded clothing and more!
What range and options do we offer?
We offer a huge range of brands to choose from to fit your needs and we can either embroider, heat press or digital print your logo/design onto every chosen garment. If you do not already have an image in mind, we can also offer a design service to create an original, customised design for you or your business.
Before making your decision, it is important to have some information about each type of branding application and which would work best for you.
If you're looking for something long lasting and more permanent then embroidery would be a great option. Embroidered logos last wash after wash, are a more established choice and because of the durability this type of application is perfect for all outerwear attire as it not as affected by weather. If you're looking for fleece garments then we recommend embroidery as your print could become distorted because of the long-pile material.
Heat press is best for simple logos that are only one or a few colours as we use a vinyl to individually apply the parts of the logo/design to heat press onto the garments. This vinyl can either be a solid colour or have glitter, animal print, hologram or reflective effects.
If you have a more complex design with lots of colours or have a larger logo then digital print would work best for you. Digital print provides a high-quality outcome, is versatile and enables us to print a gradient design if that is what you're looking for.
Printing is fantastic for thinner garments like t-shirts, as embroidery can make the fabric pucker, it's also great for large logos as embroidery is quite thick and will be noticeable on the inside of the garment. Printed branding also results in a more vibrant and sharper result.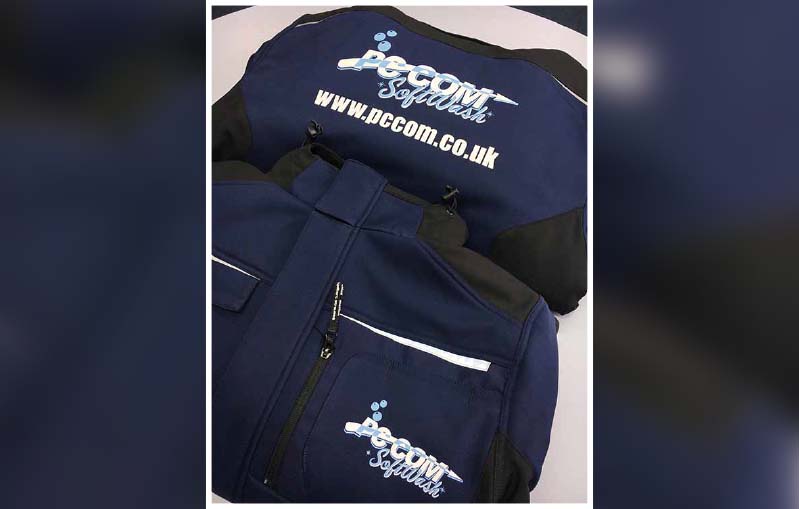 Why should you invest in branded clothing for your business?
Branded clothing will visually bring your company together and make you look more professional and established. It is also a great way to advertise and bring awareness to your business whilst promoting company culture and generating team spirit. Having a company uniform is a simple and cost-effective way of marketing that can be used daily to make your company recognisable and stand out but can also be used in many different ways. Branded garments are not just for uniform, it can be made for events you hold or even be a part of your seasonal campaigns as a gift to your customers, branded clothing can also be made just for you and not a business.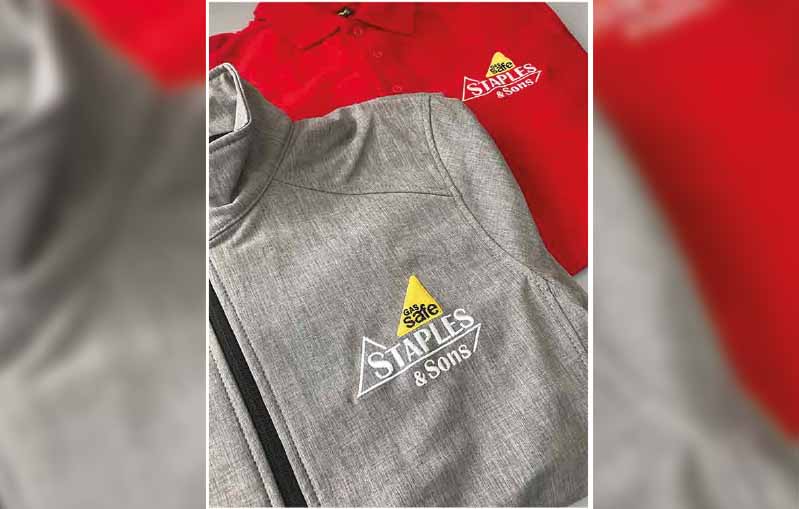 How to get branded clothing from The Sussex Sign Company.
To shop now or see our full range of garments please go to www.sussexclothing.co.uk. We do hold a small number of samples in stock at our office so you could pop in and see us or if you wish to find out more information about us and our new division, please get in touch by calling us on 01273 417074 or email enquiries@sussexclothing.co.uk and save £30 by using the code CB1 for free embroidery set up of one logo per customer!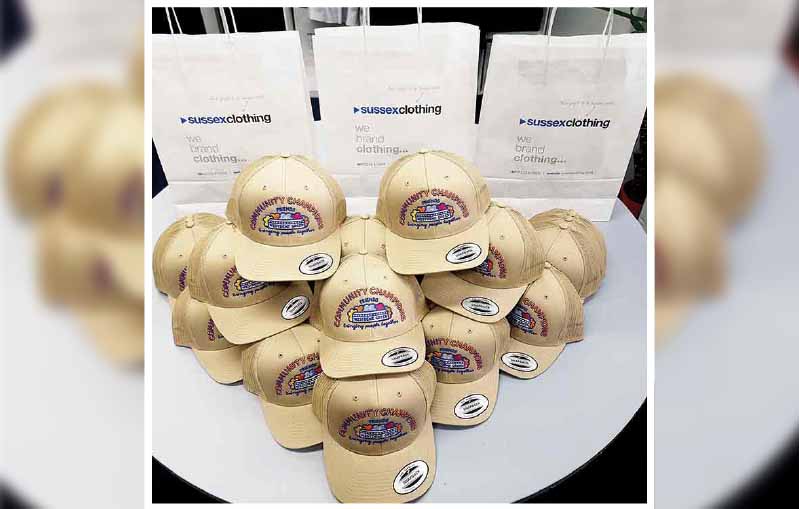 ---