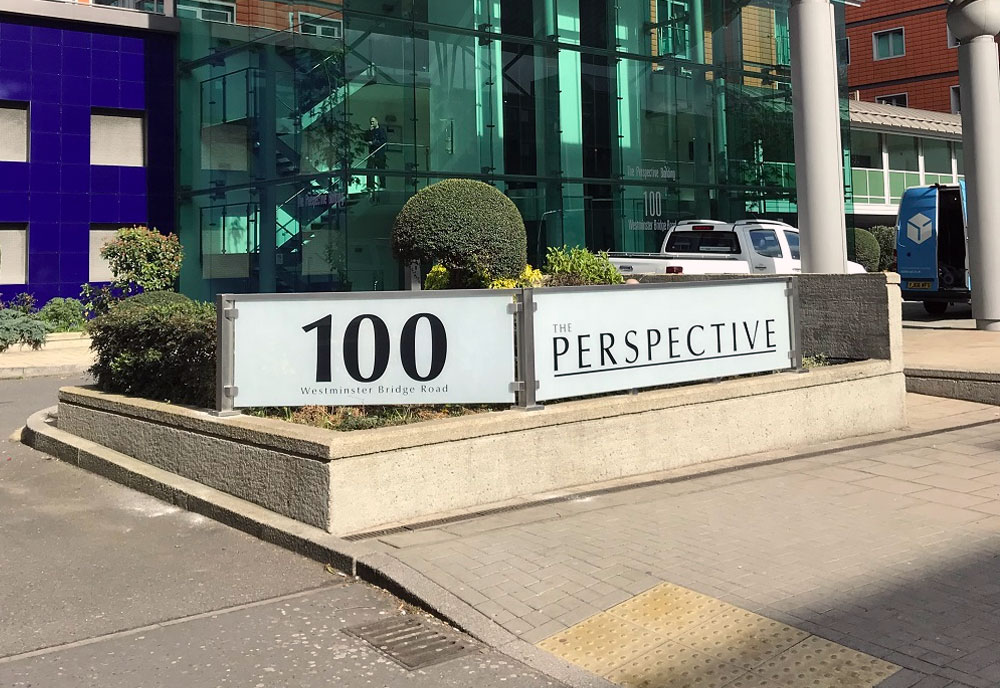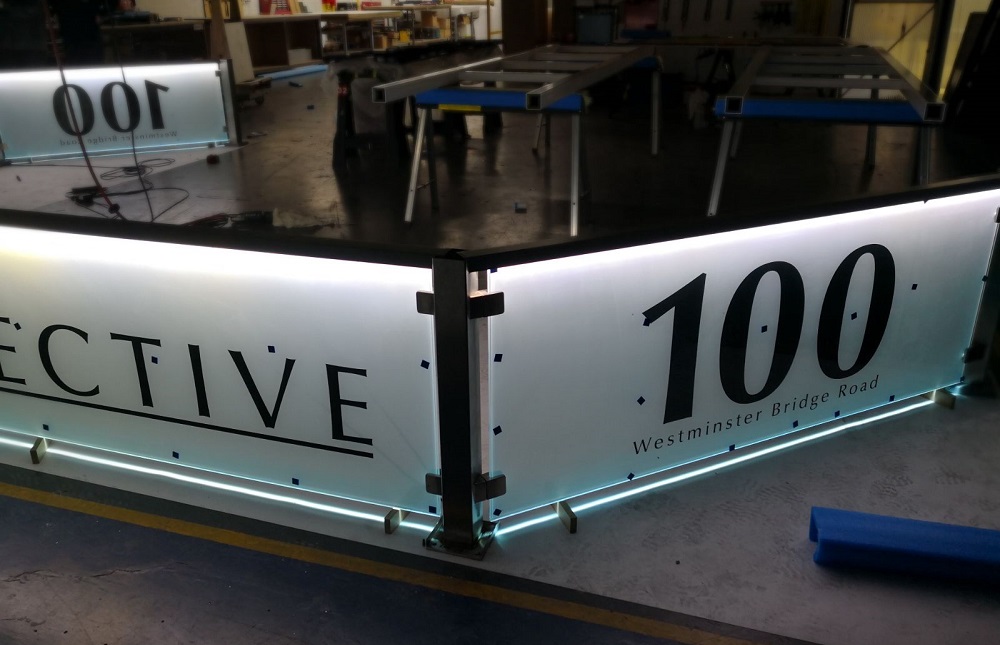 Location:
London - Westminster Road
Overview
The Sussex Sign Company were engaged to design and produce a stunning concept sign for a prestigious, mixed use office and residential building, called the Perspective Building. A challenge we were more than happy to take on and successfully complete.
Scope of works
Toughened glass with ceramic printing to rear
Illuminated using High Powered LED's on the top rail
Glazing fixed between 3 x brushed stainless steel posts on each elevation and clamped with glass clamps
Frosting Diptech Ceramic printing on the glazing
Brushed stainless steel finish.
Account value
£13,000.00 + VAT