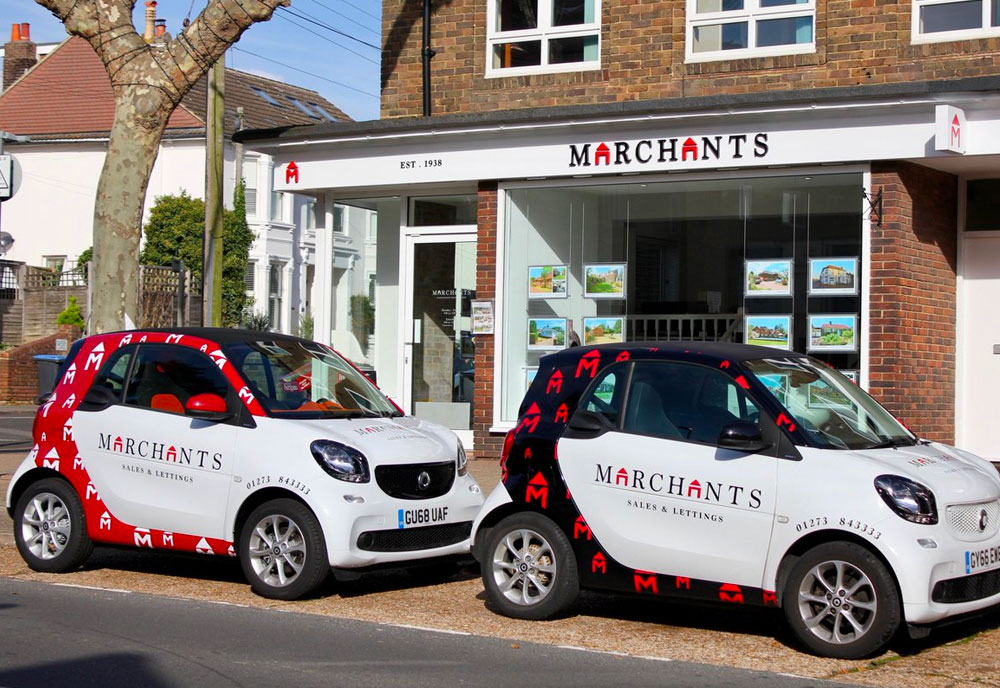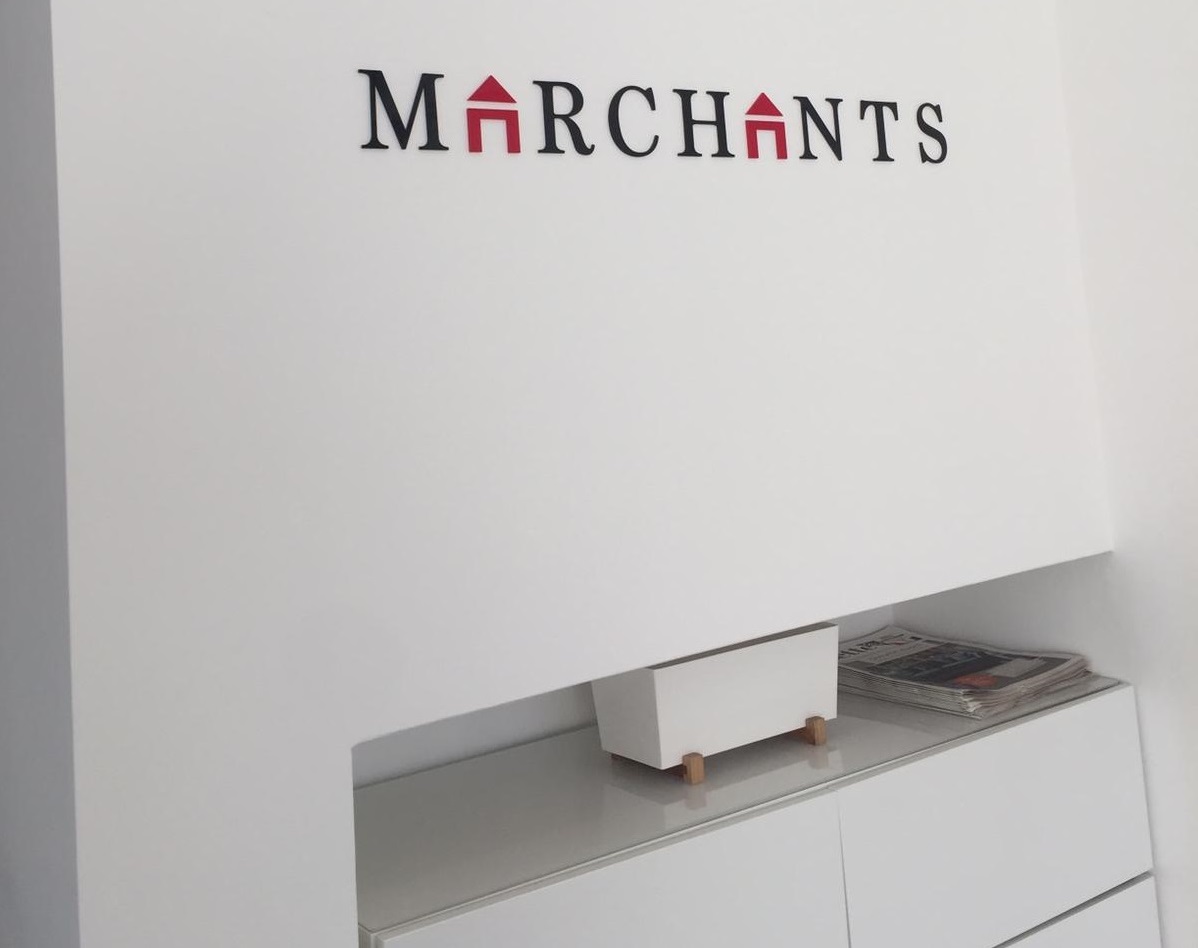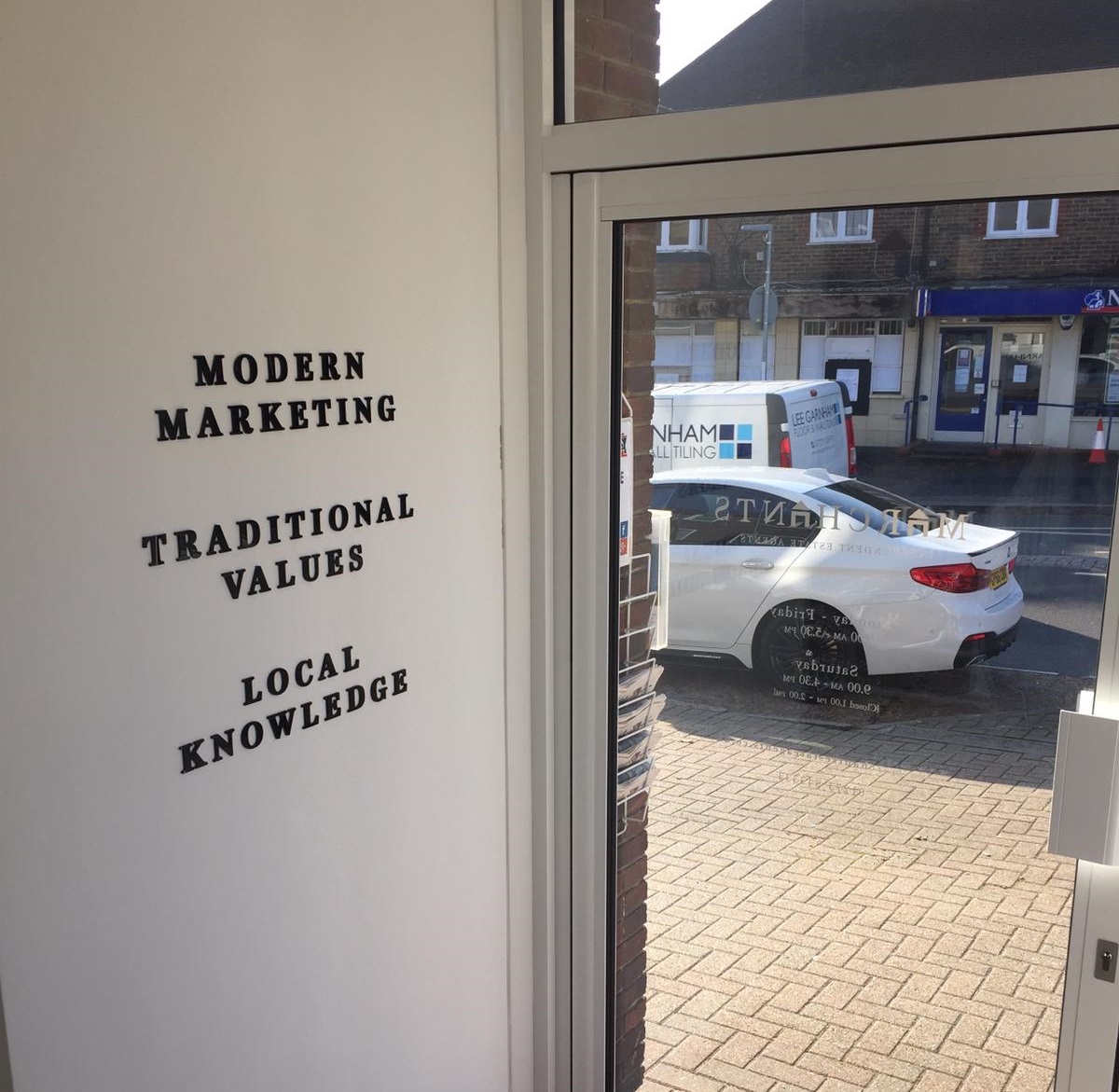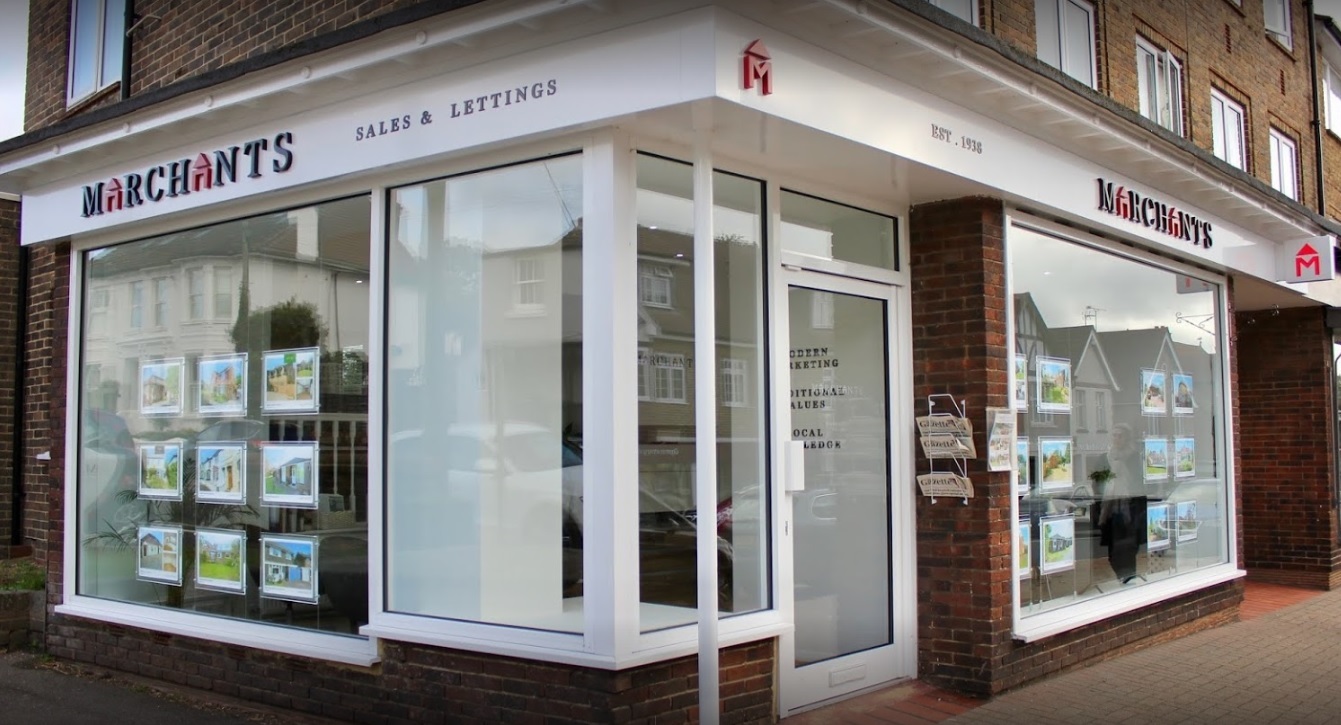 Location:
Hassocks - East Sussex
Overview
Marchants estate agents chose The Sussex Sign Company when completing their company rebrand, working with our in house design studio we worked with them to ensure that their vision was transferred right across the new branding to our clients absolute delight.
Scope of works
External Aluminium Fascia Tray with Powder Coated Aluminium Built Up Letters
LED Illuminated Display Lightpockets
Vehicle Signwriting
Internal Signage
Tboards and Posts
Account value
£9400.00 + VAT
Having recently undergone a complete rebranding and refurbishment of our company,their team have played a major part in helping us achieve what our initial vision was, with a friendly, professional service. They have provided and fitted us with new fascias in two locations, vehicle wrapping of two smart cars, internal signage, new residential boards, slips and posts and lastly LED widow displays. Anabel was our main contact and we could not have been in better hands, nothing could be too much trouble and if we were ever in doubt, she would guide us to finding the best solution that suited our budget and office. All of the signage etc. is of great quality and they have continued the aftercare service brilliantly. We couldn't recommend The Sussex Sign Company enough!
Marchants Hassocks