Signage Maintenance Service

The success of your sign system relies on professional installation and signage maintenance.
Nothing lasts forever, but our signage maintenance service can provide all the love and care your signs need, ensuring they will last for many years to come and still look as fresh as the day they were installed.
We understand the importance of regular maintenance and repairs, and offer various maintenance contracts to keep your signage looking at its best. If you have invested in high-quality signage, it makes sound business sense to ensure that it is kept in tip-top condition, to maintain its visual impact and safety.
Why maintain your signage?
Signage maintenance is not an option but a legal requirement under three separate statutory regulations, so it's essential your signs comply with building regulations, town planning requirements and health and safety law. The owner of a sign is ultimately responsible for its upkeep and safety, and will need to ensure it is regularly inspected and repaired if required.
The Sussex Sign Company can provide all the ongoing signage maintenance work you will need following the installation. To ensure your signs remain safe, clean and operational, make sure you speak to our maintenance team today.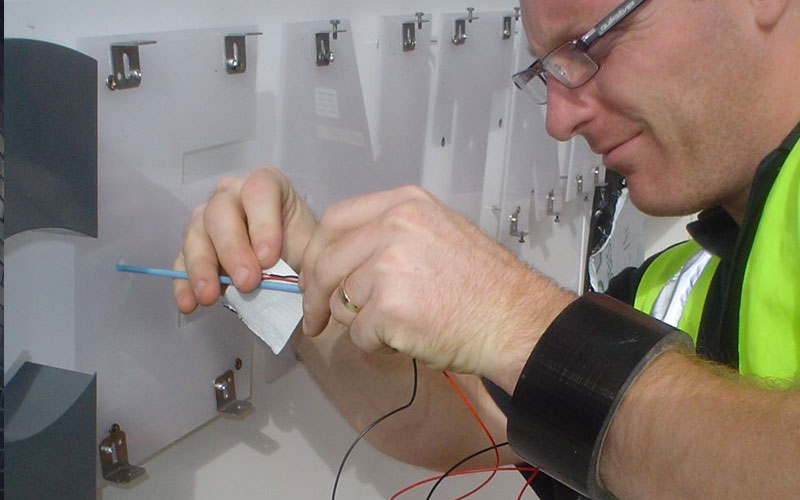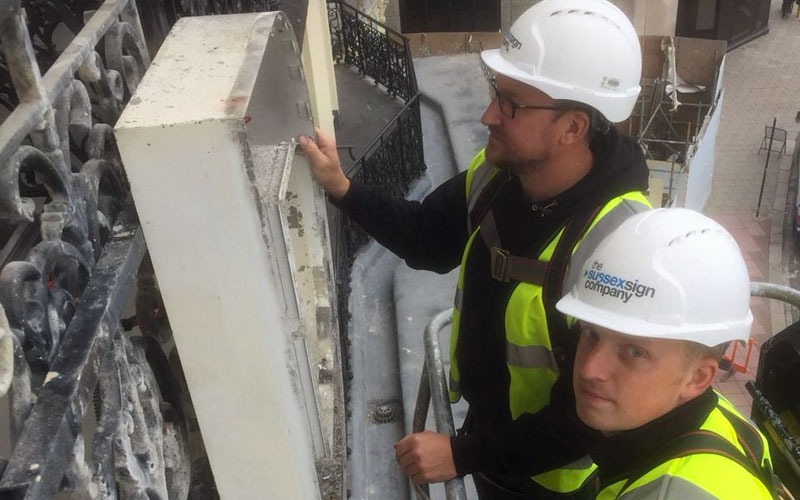 Why maintain your signage with us?
The Sussex Sign Company has been around for more than two decades, so if anyone has the first-class knowledge and experience needed for signage maintenance, it's us.
Our maintenance team knows the signage we create inside out and understand all the requirements needed to keep your signs safe and looking their best. We offer a wide range of maintenance packages to suit your needs:
Annual cleaning and inspection
Safety checking the structural integrity of the signage
Electrical component inspection and repairs
Illumination trouble-shooting
Low energy LED conversion of old lighting systems
Damage assessment and repairs
Planned preventative maintenance programme
Every member of the team is experienced and highly-trained in sign maintenance, with a comprehensive knowledge of everything from production and manufacturing to installation and maintenance techniques.
Protect your public image and brand
Taking out an ongoing maintenance package with us is the safest way of protecting your brand and your public image. Scheduled inspections allow us to detect problems and nip them in the bud before they become a major issue, avoiding putting safety at risk or any failures in your sign's performance.
Your brand identity rests so heavily on your signage that commercial success may hinge on keeping your signs looking immaculate. People judge by appearances and first impressions count, so maintaining your signs really could mean make or break.
Send us a message
---
Our Services