Hanging signs, conference graphics and decorated hoardings

Projection and hanging signs
Many different establishments use hanging signs or projection signs. They have been around for hundreds of years and are often used when the main fascia cannot be seen from distance, or as a complementary addition to the fascia. Most pubs have a hanging sign which was a tradition from when they were coaching inns hundreds of years ago.
This has now progressed so that projecting and hanging signs can be used for nearly any business to attract attention, and therefore attract more business. Hanging signs can be made traditionally from wood and hand-painted, but more often than not, they are now made from aluminium, they can also be illuminated using modern low energy LED lighting, giving you a maximum return on your investment.
To view some of our Recent Projects and Portfolio Work- Please Click Here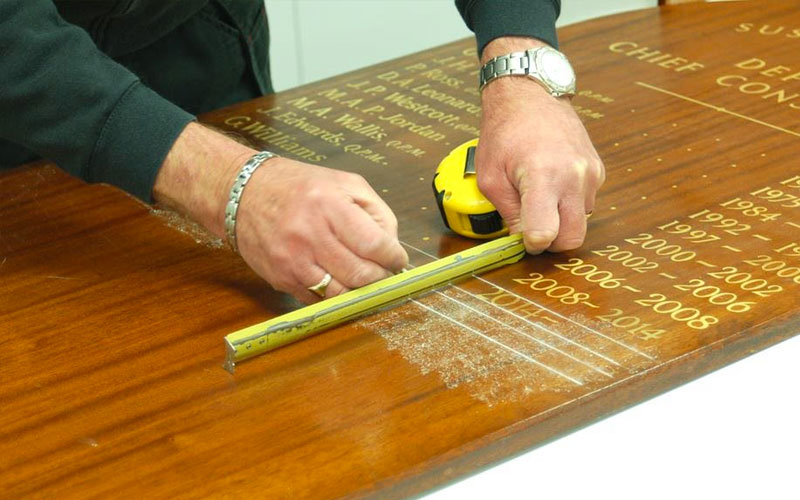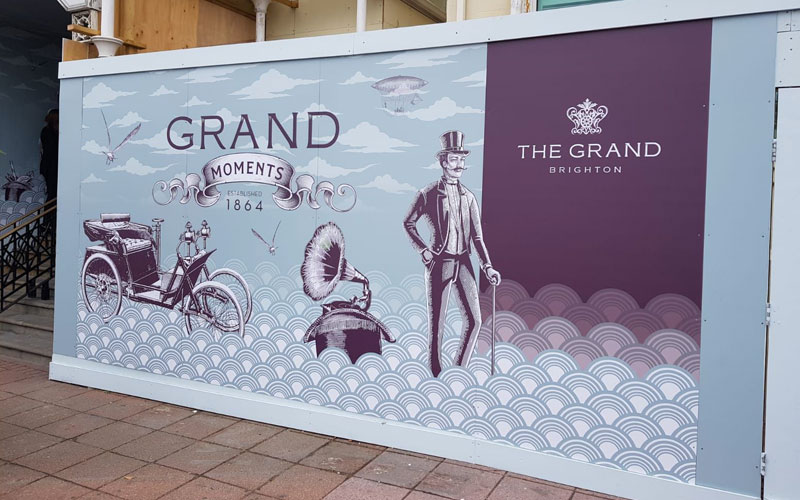 Conference graphics and exhibition signage
The Sussex Sign Company have been the preferred supplier for conferences and exhibitions at the world-renowned Brighton Centre for over 5 years, a testament to our high standards.
Maximizing your brand, centre stage, is paramount at such prestigious events and you need to work with a company you can trust. We are well versed in the intricacies of conference work and the effects that lighting can have on your brand messages when viewed by a large audience. We also understand the importance of the deadline. If your event starts at 8 am on a Friday then we will ensure your signage is in situ before the event starts.
Miscellaneous signage
In the workplace, miscellaneous signage can take on any shape, size, material or form. From the unusual to the very interesting. Some of our most recent examples include using part of a railway track for a hotel reception desk. Diptech Ceramic glazing for a high-end residential block in London; cast polyurethane signage for a Sussex vets; bronze finished cast coat signage for the TUC building in London; a sign made out of reclaimed wooden pallets and aluminium for a pet store in West Sussex, and finally a polystyrene albatross for a pub in the centre of Brighton. In fact, if you can dream it, we can bring your dreams to life.
The Sussex Sign Company can help you to design any kind of sign from the ultra-modern to the very traditional. Talk to us about your ideas and we can come up with a solution whether it is made of gold leaf or natural wood, illuminated or hand-painted.
Construction hoardings
Today, all construction sites need to be separated from the general public, and this is usually done with wooden hoardings. If you have a beautiful new building or housing development going on behind the hoarding, then why not use the hoarding with creative or promotional graphics as a temporary advertising board? It's a fantastic way to promote your development and maybe entice early sales.
Send us a message
---
Our Products