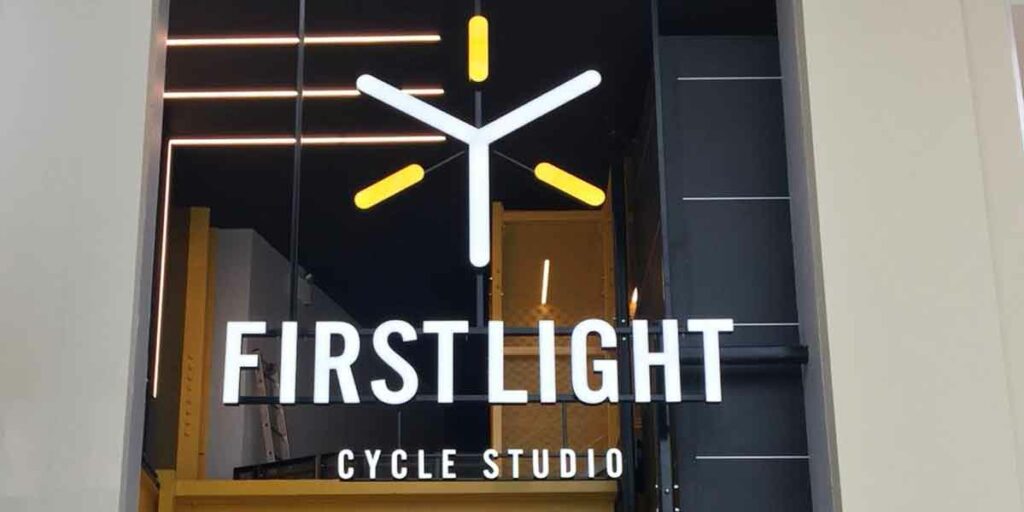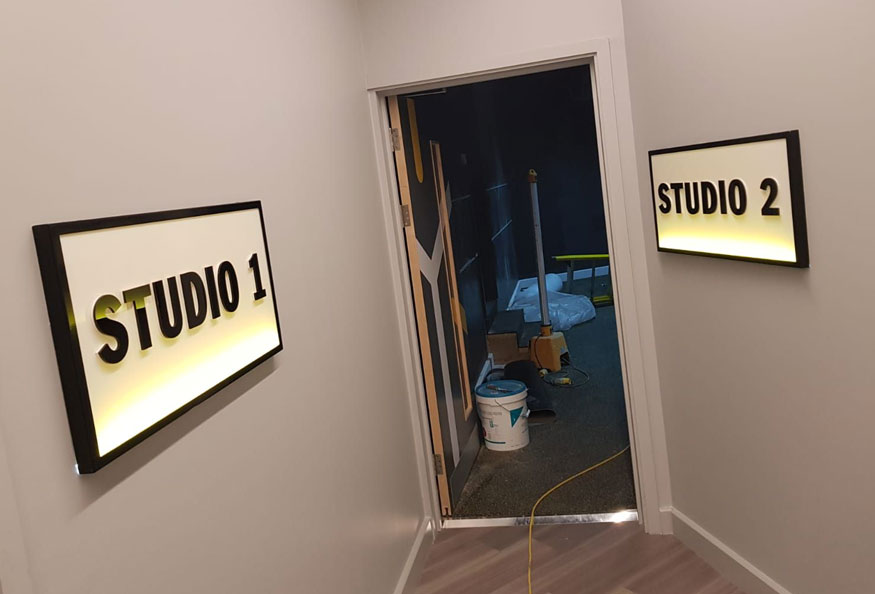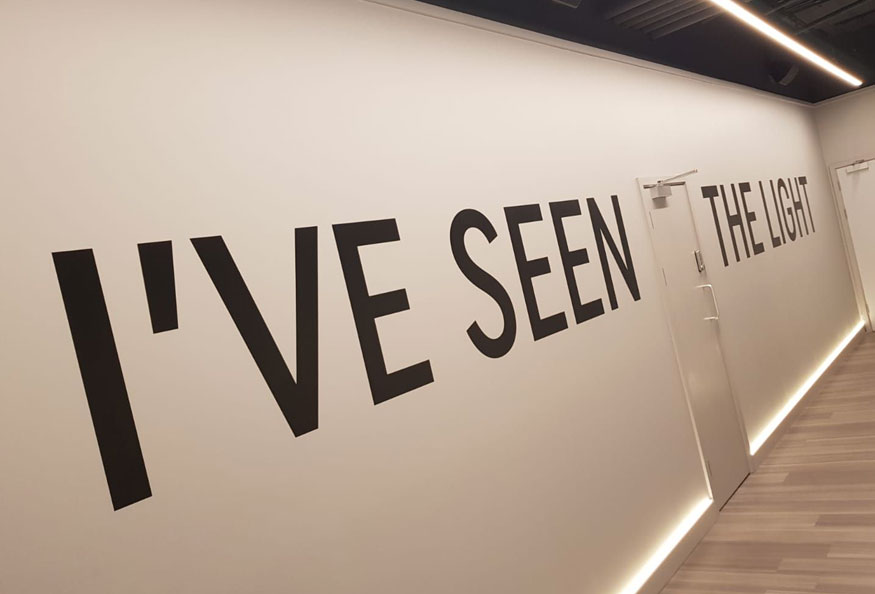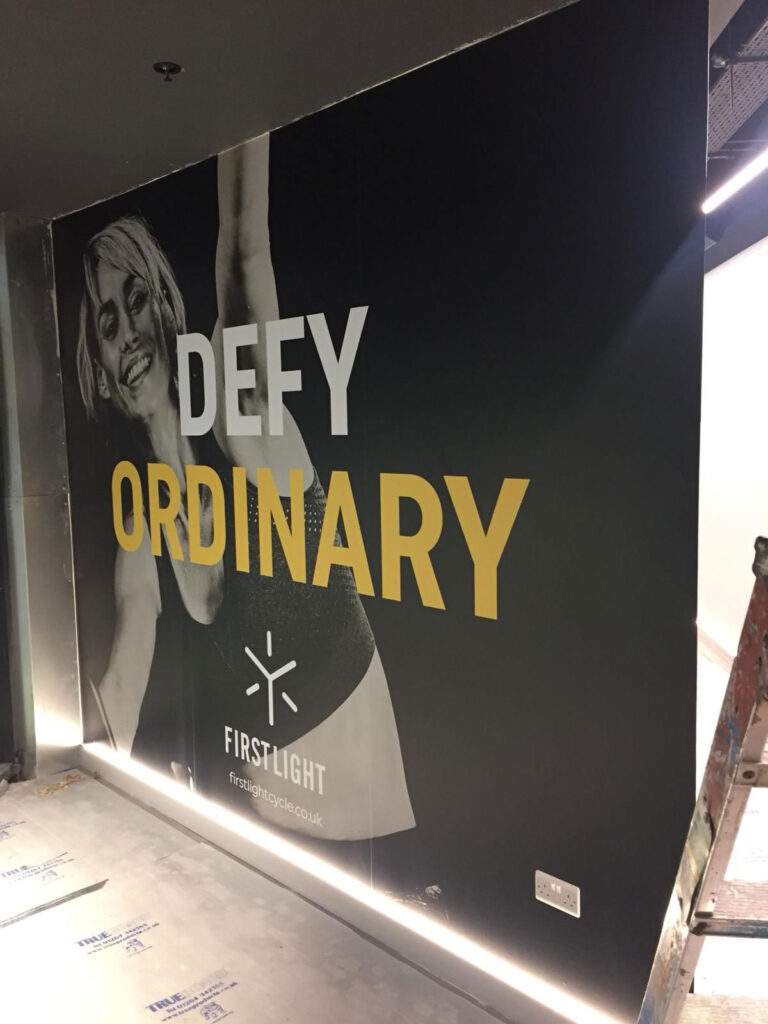 Location:
Westfield Shopping Centre, London
Overview
We were asked to manufacture and install signage for a new concept fitness studio, First Light Cycle Studio, at Westfield shopping centre in Shepherds Bush London. 
It was a complex manufacture and installation as we had to work within the parameters of Westfield Shopping Centre's strict guidelines and all installation work had to be carried out after hours.
Scope of works
Internally illuminated built up letters, using LED lighting hanging from a metal tubular structure.
Digitally printed wall paper.
Vinyl wall graphics.
Internally illuminated studio signage.
Account value
£40,000