We design, manufacture and install signs and vehicle graphics.

CONTACT A TEAM MEMBER TODAY
01273 424900
ABOUT THE SUSSEX SIGN COMPANY





View our signage gallery
Sussex Banners - order online
View our vehicle gallery
Sussex Clothing - order online
The Sussex Sign Company is an award-winning leading signage and graphics organisation based in Brighton, East Sussex. We offer a full consultancy, design, manufacturing, and installation service for all types of signs across Kent, Hampshire, London, Surrey, and Sussex.
Founded in 1995, our experience and technical expertise enables us to handle any type, size or complexity of sign application, anywhere in the country and if you like we can manage your entire project from conception to completion.
All our design and production are managed in-house to provide you with the highest levels of service and quality. Our products are guaranteed for 36 months.
For further information about The Sussex Sign Company or to discuss your next project, please  contact a team member today…
Northstar IT New Signage
Northstar IT of Lancing had a new brand developed by Madison Web Solutions and we were asked to apply this new brand to signage, vehicle wraps and office displays.
We were proud to carry out this work and believe the finished product not only looks stunning but reflects the company's ethos and character perfectly.
The scope of works included their fleet of vehicles, frosted lettering on windows and doors, a raised mural with full-colour digital print on foamex and various signature vinyl graphics.
VIEW PROJECT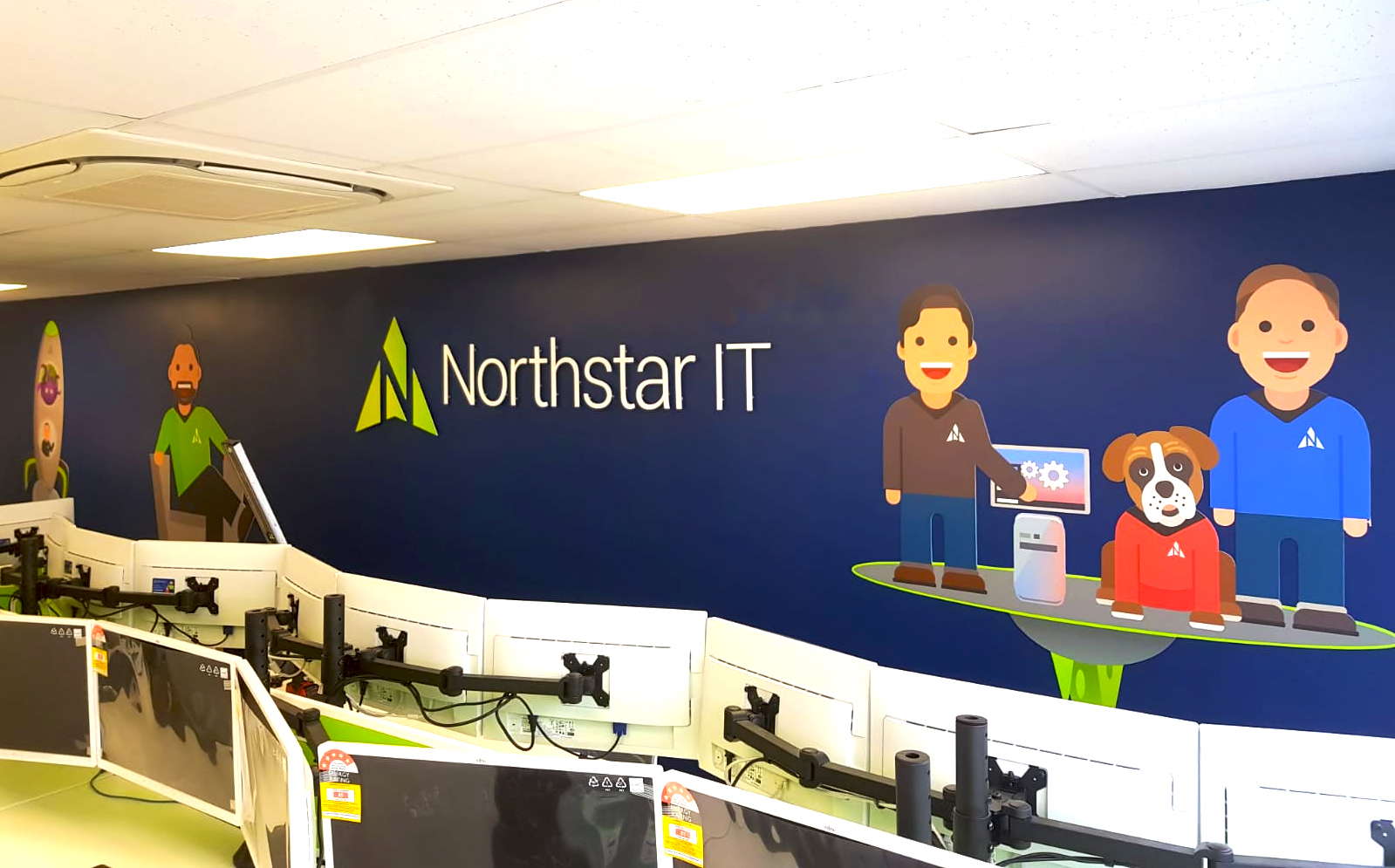 ACCREDITATIONS & LOGOS






Signs on the high street can help our business stand out. If you operate in East Sussex or West Sussex, it can be tough these days. Some of our largest retailers have closed their doors and online shopping shows no signs of going away now that lockdown is over. But the changing face of our… Continue reading How high street signage is changing

Who are Ocean Dadventure? Ocean Dadventure are a team of four Dads from Seaford, and Newhaven, who have signed up to 'The Worlds Toughest Row' across the Atlantic. The Talisker Whisky Atlantic Challenge will take place in December 2022 and The Sussex Sign Company are sponsoring them by supplying all the signage for their crazy… Continue reading Ocean Dadventure supported by The Sussex Sign Company

The Sussex Sign Company are super proud to announce their sponsorship of Seaford Town Football Club's Inclusive Abilities Under 16 and Under 12 teams. We have signed up to a two-year sponsorship deal ensuring the youngsters and the Under 16s are fully kitted up when they run out on the pitch representing Seaford Town Football… Continue reading Sponsors Seaford FCs Inclusive Abilities U16 and U12 teams