Sign Production and Manufacturing

The Sussex Sign Company's Production Department
Our sign production capabilities include but are not limited to; commercial signage schemes, shop fascias, both illuminated and non-illuminated, wayfinding solutions and directional signage, built up letters and freestanding signage.
We design and manufacture commercial signage solutions from many different substrates, and we strive to use sustainable materials wherever possible. Having built up our expertise over many years, The Sussex Sign Company is best placed to advise you on the most suitable materials in which to manufacture your next signage project.
Whether you are opening new premises, re-branding or need a signwriter for your shop fascia The Sussex Sign Company's manufacturing department is here to help.
Sign Production by skilled sign makers
Our highly skilled sign makers use a variety of modern and traditional methods to bring you the best sign production solutions and our installation team provide a friendly, professional service you can trust.
To view some of our Recent Projects and Portfolio Work- Please Click Here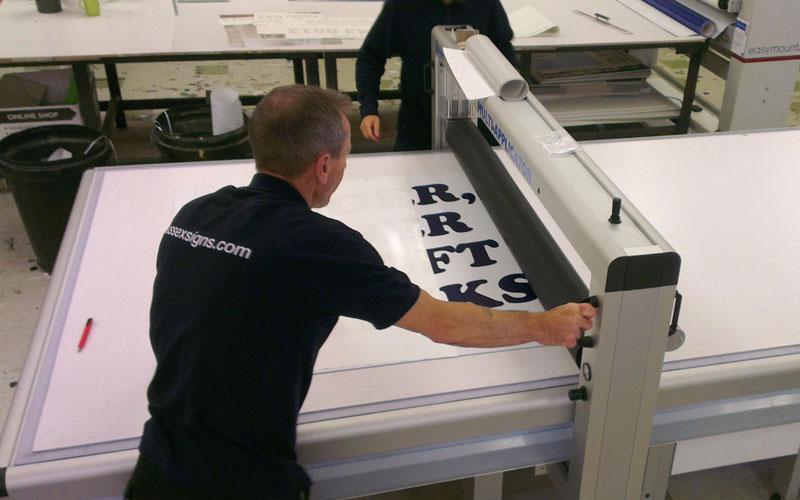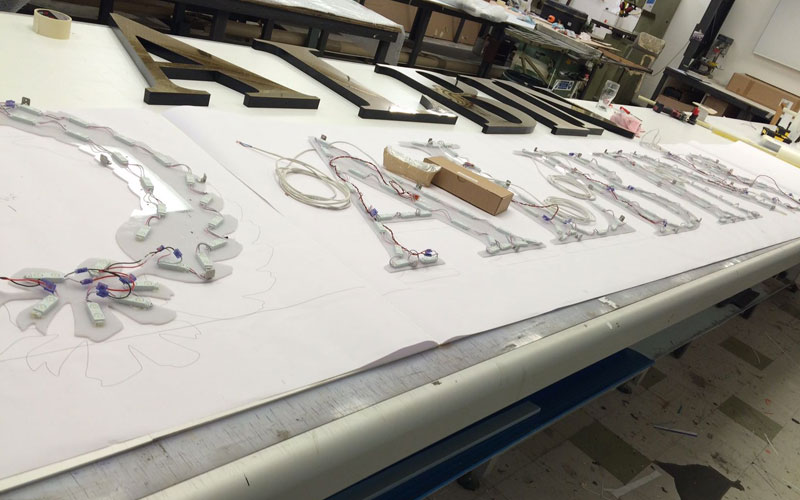 We design, manufacture and install wayfinding and directional signage using a wide range of materials, finishes and styles for use throughout your building or premises.
Successful wayfinding signage solutions are dependent on specialist sign manufacturers who know how to get the best from a scheme.
Our team members work closely with building owners, architects and sign designers to determine natural visitor flows, navigational demands and health and safety requirements to produce a solution that works for you.
Built up letters are an ideal way to boost your company's profile and help your business stand out from the crowd. Choose from a wide variety of signage materials including stainless steel, aluminium and rigid plastics which we can design and manufacture to any shape or size.
Built up letters can be produced in a simple two-dimensional format or with a return depth which can create a three-dimensional structure.
Freestanding signage systems need to be solid, robust and capable of delivering a message in isolation.
Pole or post mounted signs are ideal for outdoor use. Simple in their design, these classic signs are quick to construct and move around, making for an easy and convenient free-standing solution. Choose no-nonsense standard flat panels signs or bespoke shaped corporate signage to achieve the overall look and feel you desire.
The Sussex Sign Company's manufacturing facility can achieve all of this for you.
Send us a message
---
Our Services